Tecno Boom J7 Reviews, Full Device Specifications and Price in Uganda, Kenya, Nigeria..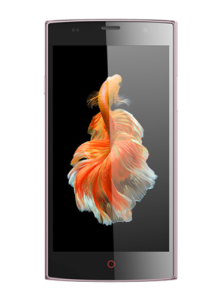 This is the Tecno Boom J8 reviews featuring the full device specifications, what we love about it and its pricing in Uganda, Kenya, Nigeria, Rwanda and Tanzania. If you have been wondering what specila features you are likely to enjoy when eventually you make a choice to purchase it, this review is what you need.
Being one of the high end smartphones popular in the market basing on its specifications vs pricing, trust me you will likely fall in love with this device for as long as you see it containing what you need. Before migrating to L8, and onto the one I am using right now, I used this Boom J7 and I found it one of the best devices fit for use when it comes to the different functions it contains. Lets look at the confirmed features.
Confirmed Tecno Boom J7 Specifications
Android 4.4, Kitkat
1.3GHz Quad-core
5.0"Touchscreen
8.0MP AF Back Camera with Fash
2.0MP Front Camera
16GB ROM +1GB RAM
2020mAh Battery
Why you should take on the Tecno Boom J7
The Tecno Boom J7 is just like all other quality smartphones. Right from allowing you to enjoy your favorite applications including Whatsapp, Facebook, Twitter, Livescore, Imo, Viber and etc to taking quality photos and videos, you are on a sure deal to making full use of your device be online or offline.
The Android 4.4 Kitkat operating system and 1.3GHz Quad-core processor type gives you ability to handle processes easily and quickly without handing or lagging. Android OS 4.4 is known for being speedy and faster in processor tasks. You will too enjoy great music and too take photos like a professional photographer with the camera as highlighted above..
Since all features have been cleared shown above and having been confirmed, there is nothing much I can add on expect giving you room to make a comparison and make your buying decision.
Tecno Boom J8 and Boom J7 pricing and where to buy
Uganda – UGX 440000
Kenya – KES 12499
Nigeria – N/A
Tanzania – N/A
Rwanda – N/A
As always, the original phone is what a buyer wants to purchase or order. With many sellers and points claiming to offer the same, a buyer needs to be ell informed on what to buy. Using a person who knows it all and one who can tell the difference might be something better when compared to simply buying. I have seem many cry fowl for having bought a non genuine but same type of mobile. Wish you the best.