Tecno Spark Plus Reviews! Full Specs and Price in Uganda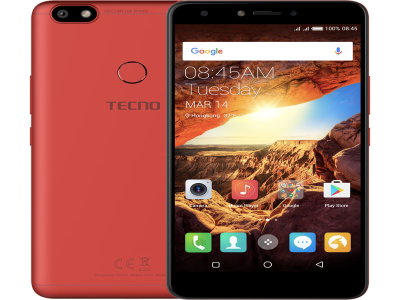 The Tecno Spark Plus is an Android™ 7.0 smartphone which has it all when it comes to features. Trust me, this mobile is one on the "wished to own" list by many people who know and understand the power of owning a great device.
Available in different colors to chose from including Scarlet Red, Champagne Gold, Anthracite Grey and Elegant Blue featuring a 6.0″ Bright Screen, this review is a must not miss. In this review, I share with you the different Tecno Spark Plus specs, features and price in Uganda.
Take your time and go through it all, you will be amazed by the features this device has. Additionally, you will get to know the price you are likely to buy this [[[Tecno Spark Plus]]] smartphone for those in Uganda, Kenya, Tanzania, Kampala and other parts.
Tecno Spark Plus features
Runs Android™ 7.0 operating system
IPS display and has 6.0″ bright screen and 6.0-inch display
Scarlet Red, Champagne Gold, Anthracite Grey and  Elegant Blue colors
16GB Storage (ROM), 2GB RAM and up to 32GB Expandable Storage
Front Camera 5MP with Flash & Screen Flash and 13.0MP with Flash rare camera
Battery: 3400 mAh
HD (1280*720)
Processor: Octa-Core 1.5 GHz
Front Camera: 5MP with Flash & Screen Flash
Rear Camera: 13.0MP with Flash
G-Sensor
Ambient Light Sensor
Proximity Sensor
Fingerprint Sensor
Battery: 3400 mAh
OS: Android™ 7.0
Why I love the Tecno Spark Plus smartphone
I am a fun of photos and videos. I enjoy recording and snap-shooting every moment in life be alone, with family or friends. This Tecno Spark Plus mobile has features which helps me achieve my target just like you see above. The front and rare camera all with flash gives me power to record and shoot be day or night, and something which makes me love this mobile. Since we share not all, I am sure this device has something you love most, and a reason you should go for it.
Tecno Spark Plus price in Uganda
From 313842.72 Ugandan Shilling, you are able to own this Tecno Spark Plus mobile. You can buy it from participating stores around Kampala city be retail or wholesale price. In Kenya, you can buy it from 8,999 KSh. For the rest, simply do currency conversion and find how much this could be in your area.