Top 11 Best All Time Smartphone/Android/iPhone Apps To Try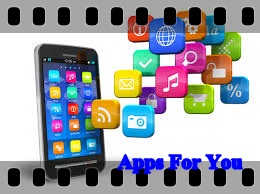 Having the best of all the time application on your Smartphone means an opportunity to do everything you need to provided that's what the app was meant to not so? True, there are so many Android, iPhone and many other phone applications both the free ones and paid ones although the bad thing is that sometimes, a user is not able to get what he or she expected when buying and or downloading such an app and that is in this articles, I have listed up to 11 applications for your device which you can use for the different purposes there by making you achieve your goals regardless of where you are.
Whether you have just bought a new smartphone, planning to buy an iPhone in the near future or even still using your old Droid, I do believe by the time you go through this entire post, you will have discovered something new in addition to what you know already and which to me looks an achievement since exploring and learning never ends and below is the list.
Baby-bump Pregnancy Application (Free) – This is an application which is suitable to those who are on their way to give birth. It is useful when it comes to tracking pregnancy progress and many others.
Travel Organizer – A great application for travelers and those who are planning to travel. It helps you to stay more organized by helping you manage to do lists which may include what to pack, when to buy tickets and many more others and its worth trying.
WordPress for Android – This is a one application which any WordPress Admin or author wouldn't miss to have on his Smartphone. It is great when it comes to creating new posts, managing comments, adding plugins and many others even on the go.
Feedly (Google Reader, News, RSS) Application – Never miss out any feed update or news from your favorite sites. This application helps you to stay in touch with all sites you read and with a single button click.
Feed Baby, Tracker and Monitor – Are you a parent or a new mother or even a father who is interested in monitoring your child's development, this application does the whole and entire Job for your infants up to the ages of 5.
HootSuite For Twitter and Facebook – You know HootSuite as being an automated option when it comes to updating your Facebook walls, profiles, Twitter and other updates for example the groups and pages. Just get it and see how it works while on the go.
Business Calendar Free – When it comes to managing calenders and events whether for your business or, this is the best application you must try out for how it works and imagine, its free.
Blogger Application – This is similar to the WordPress Application since it helps Blog owners to compose, edit, manage comments and do any other Blog management related needs.
eBay Mobile Shopping – Never accept an outbid when you can easily manage all your bids, listings, purchases and anything else with this mobile application. Its all about enjoying the best eBay shopping experience.
Alibaba Trade Manager – Alibaba is a one stop center for bulk purchases from the different manufactures all over the world. Whether you are a buyer, supplier or manufacture, this is an application you got to try out.
WhatsApp Messenger App – You can use this application to turn your 3G, WiFi and others to message your friends, family and relatives for free. You can too send shares photos, videos and many others with all your contacts and for free.
Others include, Viber, Skype, Facebook, Opera Mini, Instagram, Twitter, Yahoo-mail, Matatu, Adobe reader, only to mention.
Liked this article or found it helpful? Share it with your friends using the social share buttons below and or post a comment to let us know your feedback or any addition using the comment form below