TopicBay.com Review – Is It Legit Or Scam? How Does It Work?
Topicbay is a market place where freelancers and publishers meet and reach their targets. Freelancers do the writing work while publishers get those unique, quality and well written contents for their sites. Publishers get those contents on a pay basis while freelancers earn for work done.
In a simple way, Topic Bay is another earning place for freelancers and a content provider for publishers for as long as they pay. On Topic-Bay, a publisher has an option to make a request of whatever he or she may want for example an Article, a translation, a transcription and or to buy those already written posts of the site.
On the other hand, a freelancer can join and write any number of posts and have them sold once approved and reviewed by the experts. Those who are looking for well search engine optimized and well written contents for their sites can easily make a search query and see what fits them.
How Does TopicBay.com Work?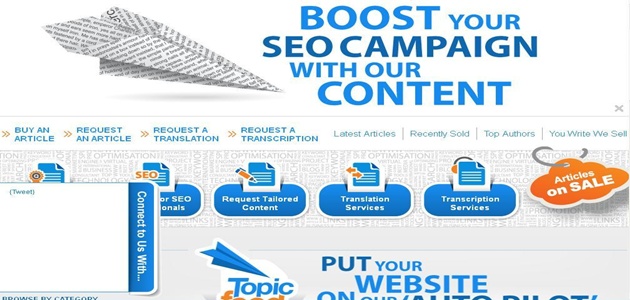 Topic bay works in a simple way. You join, create posts in the category of your choice and submit them while for publishers, they can browse through a number of articles listed and add them to cart.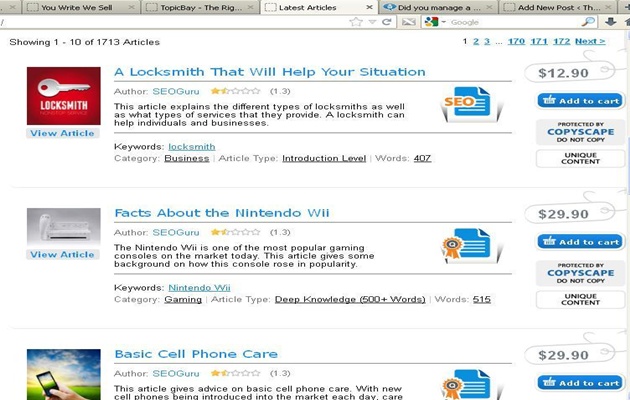 Is Topic-Bay Scam or Legitimate?
From what I know, the site is very legit and does pay its members while offering the best service. You only pay for an article you like other than paying for what you dislike.
Liked this article or found it helpful? Share it with your friends using the social share buttons below and or post a comment to let us know your feedback or any addition using the comment form below..