Touring With Uganda Travel Bureau (UTB) – A Memorable African Safaris Experience I Have Reviewed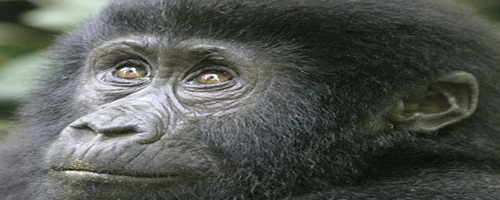 To me, Uganda Travel Bureau or UTB as many know it is one kind of provider, among the many I have tried out for my African tours and travel safaris, whom I must admit that, they seem to know what they do, and what kind of service clients need. Yes, I booked up with them, and enjoyed an experience which is why I am sharing it with you here. As usual, making friends happy is one thing I love, and hope that its what you do too. And this time round, friends teamed up and decided to ask for me a favor, the favor to search for the a tour and travel service which they will use on their planned visit to Uganda.
I did it and basing on my research, Uganda Travel Bureau had to take on the deal. For real, my choice looked not to have been a good one since the entire "thing" was great, and of course, my friends were very happy about my decision. While doing my search for the best tour and travel company in Uganda, the one thing I wanted was a provider who would only "cater" about my specific target, and which is the same word I found on their website.
I decided to go give it a booking try and I was amazed by the fact that Uganda Travel Bureau offered more than a single tour service but rather, had a lot including but not limited to Hotel and accommodation, car rentals, airline ticketing and many others. And best of all, their safari menu offered a lot of top destinations like Murchison falls national park, Bwindi Forest National Park, Queen Elizabeth National Park, Semuliki National Park, Kibale Forest National Park, Kidepo Valley National Park, Lake Mburo National Park, Lake Bunyonyi, Rwenzori Mountain National Park, Sipi Falls and many others only to mention.
And yes, the menu contained what my friends had as their destinations and, one reason which made me feel like Uganda Travel Bureau was what I was exactly looking out for. But of course, there are very many other Tours, travel and safari companies in Uganda who do the same work in addition to offering the same services, only that this is what I used and what I am reviewing about.
Now, some of the best experiences my friends enjoyed were things like, the Uganda Cultural Experience. And yes, being foreigners who had just have a first Visit to Africa made them wonder whatever they saw about the Ugandan culture. How people dress, how people dance, the weddings and many others made them enjoy to the maximum.
Other things they enjoyed included the Mountain of the Moon, Pearl Explorer Safari, Uganda Jungle and Savannah Tour, Majestic Queen and Apes, Montane Forest Hike, The Gorilla Safari and many others all of which were on their Package UTB offered them. And wow, it was such a great experience. Like they promised, a full share of what they went through including photos, different points and many others will soon be posted here once they are done writing it..