Toyota Hiace Hire In Uganda – 4X4 Vehicle / Van Rental List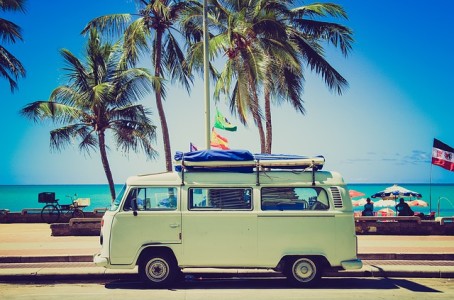 Toyota Hiace hire in Uganda is a no more "tag of war". Despite of the fact that this kind of vehicle serves very many purpose when it comes to not only acting a commuter taxi (PSV), but too is used in man other ways for example the Tours, Travel and Safari's industry by the different companies. And when its a 4X4 Van or vehicle, that is a preference of very many. And yes, the 4X4 Toyota Hiace when hired in Uganda roads can guarantee one a safe drive, reach and return regardless of the road condition, the season and other factor.
In this 4X4 Vehicle, Van Rental and Toyota Hiace Hire in Uganda article, I am sharing with you a list of those car rental and hiring services where you can check out, agree on the terms, pay and instantly get access your preferred car to drive. Depending on what you are interested in, you are able to negotiate on the terms for example the cost of a 4×4 Toyota hiace hire in Uganda or in Rwanda or other surrounding parts depending on your route.
The next time you think about renting a car or hiring a Toyota 4×4 vehicle in Uganda, you can consider checking out on any of the list below including any other you know out there. Safe driving and driving under the law is required to ensure a safer reach to your destinations. If you know any other Rent a car service, please use the comment below to add on and I will be happy to update the list, hire this Toyota Hiace cheap.
List of Rent a car service providers Uganda
Road Trip Uganda
Off Tank Hill Road
Tel : +256 773 363012
Expedient Car Hire Kampala Uganda
Tel : +256 778 673889
Holiday car rentals
Raja chambers 1st floor Rm 25 Parliamentary Avenue
Tel : +256 755 398314
Uganda Car Rental
Entebbe Airport Road, After Kenjoy Super market
On Najja Shopping Center Building
Tel : +256 789741049
Abacus African Vacations
Plot 194 Mobutu Road,Next to American Recreation,Kizungu Makindye,
P.O.Box 34944, Kampala
Elyon tours and travel
Plot 2/2b Kampala Road, The Plaza Building 2nd Floor , Kampala
Self drive uganda
najja shoping centre, Kampala
Belex Tours & Travel Ltd.
Sheraton Hotel, Plot 4, Ternan Avenue, Box 10542, Kampala
Dyna rides
Kampala, Kampala
Expedient Car Hire Kampala
Capital Shoppers Mall Ntinda,Kampala
Acacia Safaris
Plot4 Kimathi Avenue Namanve Industrial Area, P.O.Box 2949, Kampala
Exclusive African Safaris
Plot 1482, Block 217, First Floor, IJ Complex, Kiwatule, Kampala
BB Car Rentals
Plot32 Nile Avenue, P.O.Box 222, Kampala
Safari Eye Ltd.
Old Port Bell Road, Kobil Station Bugolobi, P.O Box 2972, Kampala
Fabulous Africa Holidays and Adventures LTD
P.O. Box 10089, Kampala Uganda
Tel +256-77-29 79 425; OR +256 393201019
Plot 448 Entebbe – Kampala Road, Suite 15 Hotel Areba Building
Hertz Rent a Car
Communications House Ground Floor, Colville Street, Kampala
Tel 0414-347191/3