TribalAdNetwork.com Reviews – PPC Ad Network Which Pays Up To $15+ Per Click – How It Works & More

You have possibly heard of TribalAdNetwork.com right? And you might be wondering whether it is a legitimate or scam site right? Sure, that is what many of you out there would want to know about the same, and a reason I reviewed this PPC Asd network just for you to know. If you are looking for a PPC advertising network as a publisher, and or wanting to make a choice between the different services for example Adsoid, then you should read this TribalAdNetwork.com Reviews by me and find out.
Briefly, TribalAdNetwork.com is a PPC Advertising network which claims to pay up to $15 plus per click to its publishers. This same network gives more than a single reason as to why anyone out there who is looking forward to making some good money online to try them out. Some of those publisher benefits as to why they should chose them include;
– Get paid for Clicks and CPA Conversions
– 100% compatible with Adsense
– You can earn up to $15 per click
– We have also ads for mobile traffic
– Minimum withdrawal is $50 and you get paid on 5th of each month
– More than 300 advertising campaigns active
– Join TribalAdNetwork now and we will turn your advertising space into cash
You can simply get to know about the above when visit Tribal Ad Network website under publisher page. However, the big question many ask about TribalAdNetwork.com is whether it is legit or scam, and to how it works. And this post, and right below has all the answers.
What is TribalAdNetwork.com and how does one get started?
Like you see in the introductory paragraph of this same post, TribalAdNetwork.com is a PPC Advertising network just like others you know. To get started or join , you need to own a website, and which is running. Your website is required since it's where you place your ad unit / invocation code so as to generate impressions and clicks, for you to start earning money.
How do you Join, and have your Website or Blog approved?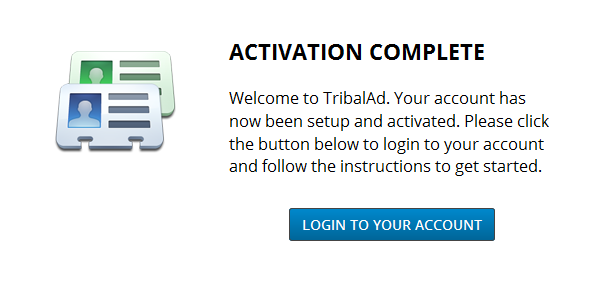 Joining TribalAdNetwork.com is pretty simple and very easy. You simply access their website, click on register now, fill in all required information including name, email, password, and create your account. Instantly, you will get an email containing an activation link and which you should click on. You will instantly access the log in link and log on. The website approval is instant and automatic once you add your URL during the invocation code creation.
How do you get the Ad unit code and place it on your website?

Creating your Invocation code or Ad unit is very easy. Once you log on, you will be prompted to enter all your remaining personal details including country, postal code, mailing address and etc. When you are done, simply navigate to Publishers, create new Zone and follow prompts. When done, copy and paste the invocation code in where you want the Ads to appear.
Minimum payment threshold and form of payment
Tribaladnetwork has a minimum payment threshold of $50. But as claimed, if you get only 4 clicks of $15+, you have reached the threshold. The payment options available include Paypal or the preferred ACH bank checking account of your choice.
By the 5th of each month, your earnings for the previous month will be reviewed and posted to your account ledger and will be available for withdrawal. For high-volume earners (over $1,000.00 per month), a portion of your earnings may qualify for early withdrawal, as shown above. All withdrawals can be direct deposited by eCheck to your Bank Checking Account or Paypal.
Is Tribaladnetwork Legitimate or Scam?
This is the top point in all. As of now, I am unable to confirm whether it is a legitimate site (well as I definitely think so), and or a scam site. This I will tell you once I reach the minimum payment threshold and after I am paid. Of course I joined and am already having their ads running on my other site. And when am posting, I will make sure that I add a payment proof and screenshot just to share with you. For now, all I know is that Tribaladnetwork is legit.
Winding up : While Tribaladnetwork.com seems to be a legitimate site, you can take a look at the different reviews you may come across on other sites. This is important to you since you will get to know and too get more proof about how it works and what you need before making a choice..