Uganda National Oil Company Limited (UNOC) Head of Procurement and Logistics Job Opportunity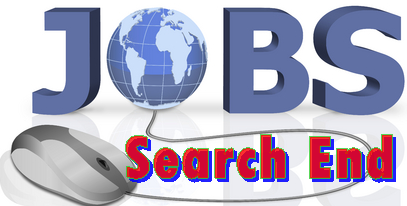 Job Title: Head of Procurement and Logistics
Hiring Organization: Uganda National Oil Company Limited (UNOC)
Job Duty Station: Kampala, Uganda
Reporting to: Chief Financial Officer
Application Deadline: Friday, 3rd February 2017 by 5:00pm
About Us:
The Uganda National Oil Company Limited (UNOC) was established under Section 42 of the Petroleum (Exploration, Development and Production) Act 2013 and incorporated under the Company's Act 2012. It is a limited liability company wholly owned by the Government of Uganda. The overall function of UNOC is; "To handle the State's Commercial interests in the Oil and Gas industry."
Job Summary: The Head of Procurement and Logistics will be responsible for the overall strategic and tactical planning of procurement and supply value chain of UNOC.
Key Duties and Responsibilities:
• Prepare annual procurement plan for all UNOC business functions
• Execute the procurement plan and protect shareholder value and ensure UNOC gets value for money
• Establish UNOC Tender Board and ensure that key decisions are properly minuted
• Ensure that national content regulatory requirements are observed in the evaluation and award of contracts
• Establish a UNOC supplier database through pre-qualification, development of new vendors and maintain a duly approved supplier list approved by the tender board and registered with the Petroleum Authority of Uganda
• Regular reporting on contract performance and reviews and establish Key Performance Indicators (KPIs) of procurement process to management on a timely basis.
• Ensure compliance with the regulatory framework and periodic reporting to governing authorities
• Add value to business in terms of identification of areas of cost reduction and optimization
• Manage company logistics and materials
• Manage the development of direct reports
Qualifications, Skills and Experience:
• The applicant should preferably hold a Master's Degree in Finance, Business Administration, Accounting or Economics
• At least five years working experience of which three must be at a Senior Level
• Relevant Professional Membership
• High degree of integrity, professionalism and maintenance of confidentiality
• Previous experience in petroleum operations, project management, upstream business would be an added advantage.
• Solid understanding of Joint Venture Operations
• Working knowledge of Ugandan laws and good understanding of procurement processes and controls
• Strong and demonstrable skills in personal effectiveness
• Fluency in spoken/written English.
How to Apply:
All suitably qualified and interested candidates should send electronically completed and signed applications forms, download here, together with certified copies of academic certificates should be addressed and submitted in TRIPLICATE to the address below;
The CEO,
Uganda National Oil Company Ltd,
4th Floor Amber House, Plot 29/33 Kampala Road. Room C406,
P.O. Box 36316, Kampala. Uganda