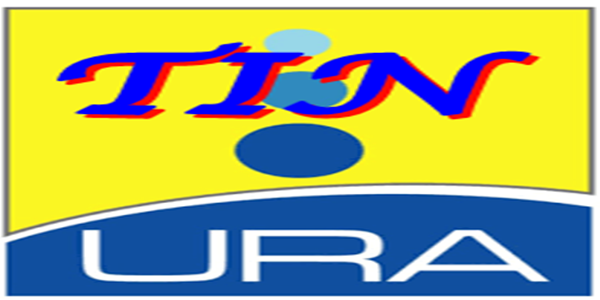 How To Register A New Tin Number In Uganda? Steps to follow in the entire process? A TIN Number which is known as the Tax Identification Number is a number which is used by Tax Payers when it comes to paying things like government taxes for example motor vehicle registration taxes, insurance taxes, Import and Export taxes, Value Added Taxes (VAT), Company Taxes, Operational Taxes and many others, and is worldwide.
Each country has a Tax body which is known to handle such Tax related things for example the Uganda Revenue Authority (URA) for Uganda, the Kenya Revenue Authority (KRA) for Kenya, the Internal Revenue Services (IRS) for United States and many others, and of which these institutions are set up by the laws of the corresponding governments. So far, the new TIN Number format of for example 1010101010 which did replace the older TIN number series of P-XX-1XX which were being issued in the last years.
In order to successfully do with your TIN application, you will need a computer with an internet connection, MS Excel office program installed on your computer, a working email address, a printer and a referee (a person who has an active TIN number of the new type).
Uganda Revenue Authority New TIN Registration Steps and procedures
1. Start by downloading DT 1001 Online form for individual or DT-1002 form for Business or company and save it on your computer.
2. Now open MS EXCEL and enable Macros – Check out on How to enable MS Excel Macros. Fill in the forms as required and save the forms in the same format. Now open the URA Portal again and go to eServices.
Enter
your email, select new user, enter name, wait, add and finish all using this Free.
3. Choose the option you want depending on the forms you downloaded for example individual or non individual. Scroll and select new form in the drop down menu list and upload your filled forms. Now download form DT-1001 Manual. Save the downloaded forms. Fill them with same info.
Upon successfully uploading the forms, you will be sent an auto generated email notifying you how your forms have been successfully submitted after which you should visit any nearest URA offices. For example Kampala South located at Old Kampala Mosque, Kampala North located in Bwaise (Mulago Kalerwe Round about and others like the URA Nakawa and hand in your form DT-1001 Manual forms for verification. And once you are verified, you will be issued a New Tin Number and you will be able to pay your taxes easily. In case you have problems and rather want quick help, call or whatsapp me on 0752009001.