URA Introduces New Updated TIN Number Format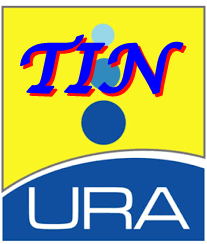 Uganda Revenue Authority has made changes with regard to TIN numbers where it scrapped off the old TIN series of for example P-XXX-XXX-XX and introduced the new Numerical numbers TIN's.
In Uganda, it should be noted that the URA is a government established body which takes on and handles the tax related functions such as tax collections, stamp duty collections and others and is the same organization which is responsible for applications, processing and issuing of the TIN Numbers or the Tax Identification Number.
The above changes means that tax payers who currently own the old TIN number versions will have to replace them with the new TIN numbers due to the different features the new introduced TIN's have. Among the features include easy use of the eTax services on the URA web portal where one can sign up and sign in into his or her tax payers account, making and generating of payment registration receipts with one click, vehicle transfers and many others.
Reading this post you will be able to learn how to go about the whole idea of registering, processing and acquiring your New Tin Number of the new numbered formats for example 1010101010 which did replace the older TIN number series of P-XX-1XX.
And which according to the new e-Tax payment services which was adopted by URA recently, every tax payer is required to have the new TIN number and depending on the type of TIN you need to register for example TIN Individual or TIN NON Individual. Keep tuned to this Blog for more news and updated with regard to URA and your tax obligations and how it works.