Video : Eid Mubarak Ramthan Day Day 2015 Kampala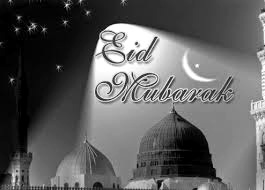 This video shares what happened on Ramathan day July 2015 in Kasenge, Nsangi Wakiso Kampala Uganda. Like you see, people moved after prayers. Ramathan is a holly month of Muslims. During this month, Muslims fast from before sun to after sun and which is an average of 13 hours plus in a 24 hours day.
When someone has fasted, he or she is not supposed to engage in an act which unfasts him or her for example drinking water, eating food, the adult acts and many others. The ramathan month ends with what is known as Eid and which is a day when everyone both Muslims and non-muslims celebrate like it happens for Christmas, Easter and related days of the year.
On Eid day, Muslims both men and women, children and adults go for prayers which kick off early in the morning at around 8 am just like you see in this video which was taken in Kasenge, Kikajjo, Nsanji, Wakiso Uganda on the same Eid day.
And after prayers, each of them goes to their home to prepare eatables and later in the day many will go for fun like watching football and so forth.
Liked this article or found it helpful? Share it with your friends using the social share buttons below and or post a comment to let us know your feedback or any addition using the comment form below…