Top 2020 Unbanned Best VPN Servers and Applications For Android, iOS, Tablet, PC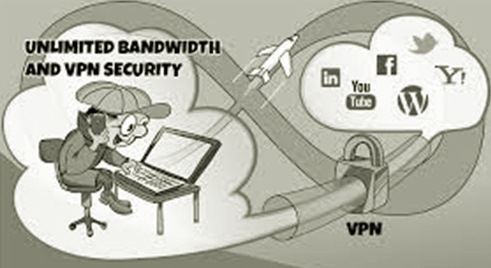 The word VPN stands for Virtual private network. Virtual private networks serve as a mask of the real IP by way of providing a different IP address for the use, which many know as faking the location. Virtual private networks are not only used in Kenya or Uganda but many individuals, companies, agencies and organisations use them for their own reasons across the world both on mobile and PC including Android, iOS, Tablets and computers.
Reports coming in from Uganda by the different media channels show that ever since the Government introduced the new OTT service Tax (Social media tax), many internet users resorted to VPN usage as a way of continuing to access their favorite social networking sites including Facebook, Whatsapp, Twitter, Google+, LinkedIn, Instagram and others which fall in the same category, and one must be the tax before allowed to surf the Internet.
Whether you are an individual, company or organisation in India, Kenya, Tanzania, Nigeria, US and any other country and for any reason you may be having to opt in for these, I am sharing with you something to do with a list of the best VPN servers (Apps) updated 2020 for your masking purposes.
Be looking for a VPN to hide your real IP address, proxy to access blocked sites and or an app for your Android, iOS, PC and etc, to fake your presence by way of showing a different location , this list has the best Virtual private network providers updated today.
2020 best VPN servers and apps (Unbanned)
1. VPNunlimitedapp.com
2. Torguard.net
3. Nordvpn.com
4. Tunnelbear.com
5. VyprVPN
6. Tunnelbear.com
7. Expressvpn.com
8. Hide.me
9. Snap VPN
10. Turbo VPN
11. SuperVPN
12. SurfEasyVPN
13. Safervpn.com
14. Hola Privacy
15. OperaVPN
16. IPvanish.com
17. Privatevpn.com
18. Smartydns.com
19. Hidemyipvpn
20. VPNReactor
21. Surfshark.com
Now that you have seen the long list of the best VPN's for your Android, iOS and PC, the question is on how do you chose the one to use. Personally, I tend to look at the different features and specifications a particular thing I am interested in offers, and the same happens to this. What can also help you to choose is reading VPN reviews and deciding which VPN is most suitable for you based on their recommendations.
By you looking at what you are likely to gain, you can make that choice. Things like the price an app is sold at, the security it offers, compatibility with your device and etc are some of what you should look into before deciding on which one among the best should I go for.
Disclaimer: This article is for informational purposes only. By deciding to go for a VPN, you do it at your own will and you therefore take full responsibility for its usage and outcomes. Please refer to our Disclaimers page for more info.