How To Hard Reset Kimfly M1, M6, M8, Z1, Z2, Z3, Z4, Z5, Z6, Z7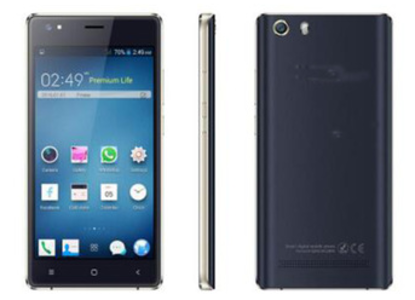 This guide is about how to hard reset Kimfly M1, M6, M8, Z1, Z2, Z3, Z4, Z5, Z6, Z7 android mobile phones. It is a full step by step tutorial to following if you want to perform a full data wipe of your Kimfly. If you own one and for any reason want to perform a procedure which will revert your mobile device back to its original factory settings, then this article is for you.
If by any chances your device is still in working condition, it is recommended that you perform a full data backup of all your important data and information before you perform a hard reset of your Kimfly M1, M6, M8, Z1, Z2, Z3, Z4, Z5, Z6, Z7 since data lost will not be recovered after performing this operation.
If none of the solutions in this guide seems to work for you, I would recommend you use chose the [[[best mobile flashing / repairing / unlocking box]]] which you can purchase cheaply from the linked store. These boxes are made to help in such situations when mobile misbehave. Yes, serious people make money too helping others by doing the same to their devices. Follow the simple below procedures to reset your mobile.
How to soft reset Kimfly M1, M6, M8, Z1, Z2, Z3, Z4, Z5, Z6, Z7
1. Power on your Kimfly mobile and wait for complete boot.
2. Tap the apps button, navigate and tap settings.
3. Scroll and tap "Backup and Reset".
4. Confirm if you want to back up on Google drive or simply untick the box.
5. Tap Erase everything, enter your PIN, Password or Pattern if prompted.
6. Wait for Erasing process to complete until your phone is auto restarted.
How to Hard reset Kimfly M1, M6, M8, Z1, Z2, Z3, Z4, Z5, Z6, Z7 smartphone
1. Power off your Kimfly smartphone.
2. Press and hold the Volume minus (Vol-) key, and then power key.
3. Release the Power key / button once vibration occurs and the Kimfly logo appears.
4. Continue holding the Vol – button until the Recovery menu appears.
5. Scroll to delete all data, press the power key, select all and power again.
6. Wait for data formatting to occur and press power key to reboot.
Your device will go through the hard reset process and you will notice data erasing progress. Once operation is done, you will be able to restart your device and the hard resetting process will be completed. Your Kimfly M1, M6, M8, Z1, Z2, Z3, Z4, Z5, Z6, Z7 device is once new again and you are ready to start using it.