How To Create Whatsapp Group Members Invite Link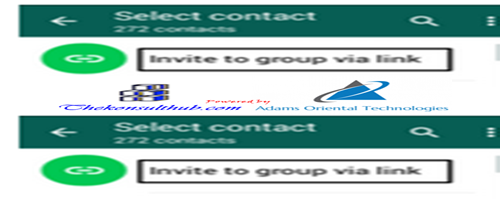 In this tutorial and trick, I will show you how to create Whatsapp Group members invitation link which can be sent to single users, to other different groups and or made public for anyone interested to join. Yes, this feature has been lucking yet a feature which many have always been wanting to see live just like it happens on Facebook and others social platforms.
If you are reading this trick and tutorial, you must be lucky for reason being, by the time you leave this page, you will be ready to go with creating your Whatsapp Group members invite link, a thing which will not only help in boosting your group [[[membership]]] but too help you reach and cover a wide audience more than you can imagine and or think of.
Think of the old styled way of sending a "single single" invitation by way of adding a single member under the group info. With this advanced feature which is available to the versions shared below, you are able to generate Whatsapp Group members invite link which you can share and have been come by themselves without waiting for you to respond to individual requests of 'admin, add me or admin, add this number" and so forth.
Okay, lets see below on the steps you should follow in order to create and or generate the Whatsapp Group members invitation link just like you may have seen others doing. One thing to note is that when one clicks on the link, he or she sees which number created the group and when in addition to confirming to join.
Steps and procedures to create Whatsapp Group members invite link
1. You will need to download and install supportive "Whatsapp" Versions on your smartphone. Prime, GB, OG and etc are some of what you should search for.
2. Install and start the application.
3. Go to "Groups" and click on "invite to group via link".
You will instantly see the link generated which you should copy and start sharing anywhere and see members coming in from time to time. Backing up your data is very vital before this happens. Please refer to Prime, OG and GB installation guides for better use.