How To Make Money As Uber Driver In Uganda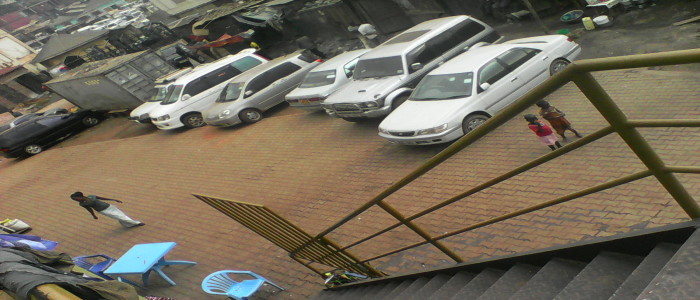 Let me show you how to make easy money driving with Uber, from Uganda or anywhere you are located. If you have heard of this Internet based service provider and company which instantly connects people car owners, drivers and clients, good for you but if you hadn't known about them, don't worry as this post contains all about including all information you need to know.
Uber is internet based although with offices in the different cities across the world. This provider allows you to join them through the internet, a thing which can be done using a mobile smartphone or even a computer for as long as it has access to the internet. What happens is that unlike the traditional taxi's and cabs ways where one will wait on the streets or even make call the cab in case of a ride need, here one uses an application instead and gets access to drivers available.
How does one get started with Uber?
A big question which many ask yet very easy to answer. Unlike other providers who require you to take your applications to their office, here things are different. You can join through an invitation (invitation sign earn you up to $50000 extra – better sign up using the above link and grab that), and or by visiting their website and clicking on Join (you miss the free extra money using this option). Once you have joined, you are required to fill your profile in addition to submitting your credentials ie driving permit, transport badge, bank account and etc for verification, and still done online.
How does one start earning with Uber?
Great, there are lots of ways one can earn with this provider. You can earn as a driver, as a car owner, and as a referrer. Either way, you are on a sure deal of making it up with this company you have been seeing its ads on Facebook, and or been hearing people in the US talk of. Working for this company makes you a boss of your own since you work on your own schedule unlike other type of jobs.
How to earn as a Uber Driver
Once you sign up, you are ready to drive. You can user your own car, and or use other members cars who are ready to hire. Certain conditions must be met before you can qualify for example, you must have approved documents in your account, and too have the application installed on your device since that is a way of staying in touch. Required documents you must upload under your profile>>manage documents include; Driver's License, Badge and Criminal record.
How to earn as a Uber Car Owner
This is self explanatory, you must be owning a vehicle, and which must be worthy to use. A valid road user license (3rd party insurance), a transport board license, KCCA license and etc must be in place. You can then add your vehicle in your account, submit documents for verification and get set to make money.
How to earn as a Uber Car Referral
Hey, this is the easiest among all especially for those who don't know how to drive, who don't own cars and etc. You simply share your "Uber Referral ID" and you are at it. With many people being on Facebook and Twitter in addition to using Email services like Gmail or even Hotmail, there is no way one can fail to make money off this provider. All tools you need to accomplish your goals are available once you are logged in. Whether you are in Kampala Uganda, the US, UK, Kenya and other supported countries, you are ready to make that extra but easy cash just like that and you shouldn't worry about being unemployed anymore.