Zain, MTN South Sudan Manual Internet, WAP, MMS, GPRS 3G, 2G, WEB, Settings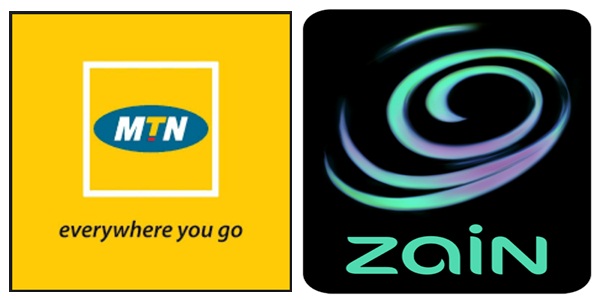 Looking forward to make use of the internet features on your mobile phone in South Sudan? Are you on the Zain S-Sudan network and have a mobile or smartphone which supports GPRS, WAP, Multi Media Messaging and any other internet option like browsing the web? No worry, this post will help take you through the step by step guide on how you can set and configure your mobile internet on your device hassle free.
We all know it well that these days, being connected and or having access to the web is one thing almost everyone would like to have due to the hidden and visible benefits involved for example when it comes to making money through your phone using a supported application, making free calls using VoiP applications, chatting on social sites like Facebook and Twitter and doing anything else one may need. If you are one who have been looking for such information on how you could go about configuring your device manually, then below are the settings including the proxy ports, access point name (APN), IP (internet-protocol) and others.
Multi Media Messaging (MMS) Set Ups
Connection Name : MMS Zain SD
Bearer : Packet data
APN : mms
Proxy : 172.20.2.124
Port : 8080
Auth : Normal
User : leave blank
Pass : Leave blank
WAP, GPRS, iNTERNET Set Ups
Connection Name : MMS Zain SD
Bearer : Packet data
APN : mms
Proxy : 172.20.2.124
Port : 8080
Auth : Normal
User : leave blank
Pass : Leave blank
Web/Smart Phones/Modems Set ups
Connection Name : Web
Bearer : Packet data
APN : internet
MTN South Sudan Internet
Name – MTN Internet
APN – internet
Zain WEB
Connection name: Zain Web
Data Bearer: Packet Data
Access point name: internet
User name:
Password:
Authentication type: Normal
Proxy server address:
Proxy port number: 8080
Zain WAP
Connection name: Zain Wap
Data Bearer: Packet Data
Access point name: internet
User name: NA
Password: NA
Authentication type: Normal
Proxy server address:172.20.2.124
Proxy port number: 9201-9203
PDP Type : IP
Auth Type : CHAP
MCC : 634
MNC : 01
Dial number : *99#