ABS TV Kalondozi Show – Another YouTube.com Most Searched & Watched Video Channel
Uganda's ABS TV YouTube Channel, Kalondozi is a show which seems to have attracted so many viewers not only in one UG256 but too from the whole world. And to be honest basing on my own observation both from what I here, what I read and what others ask me, the show looks to be a hot and fashionable talk of the day all over here since its of the most searched and watched video channel in the entertainment world.
Before I knew of this, I used to hear so many talk about it and too ask, a thing which prompted me to search for and find out what this talk was all about. And guess what, the number of videos, their length, what they were all about, how they are aired and very many other factors made turned me into a subscriber of the new YouTube channel I had discovered.
In brief, the ABS TV Kalondozi Show is a reality TV show that features investigative documentation especially into infidelity suspicions like the many other international and local Television shows you have heard of and or watched. Its an in action based Show which makes the use feel as if he or she is live while showing real life facts and how things happen as captured live. You see this, "abs-tv plus channel list, abstv in Uganda, i want tvabs, abstv patrol replay, abs kalondozi show, abstv ratings, abstv Uganda, youtube, abstv ug, abstv wiki, abs-watch-tv".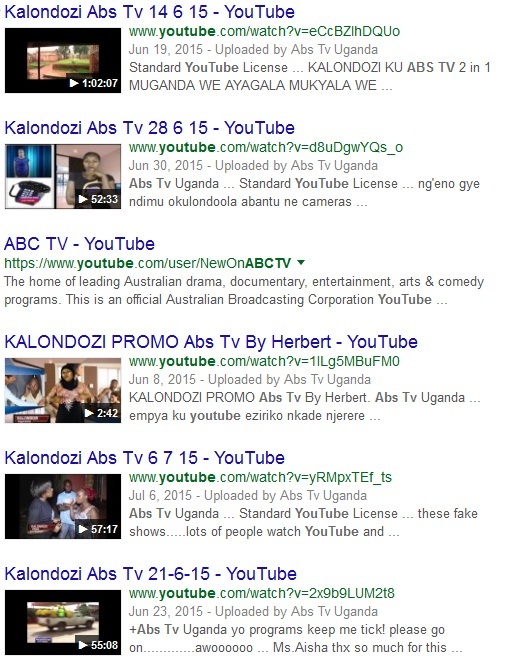 The ABS television YouTube channel can be found simple for any of you out there who might want to check out the current videos uploaded and how fun and interesting they are. Searching for the same keyword as seen is the way to go simple.