Sanyu Robinah Mweruka Now Presenting Bukedde TV's Sunday Wedding Show aka Emikolo Nembagga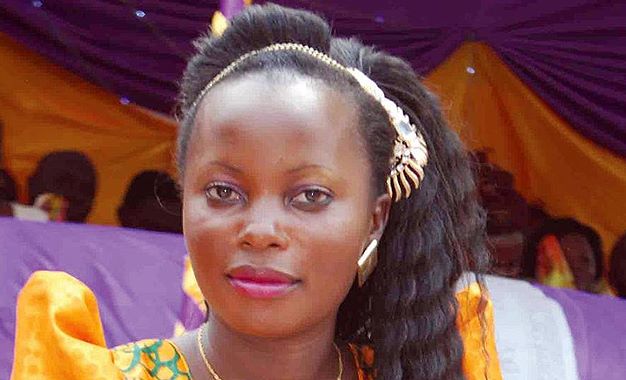 Sanyu Robinah Mweruka, the former "Agataliiko Nfufu" news anchor is back on track. And this time round, she will be presenting Bukedde TV's Sunday Wedding Show aka "Emikolo Nembagga", another popular show on the Jinja Road based TV station. Mweruka comes in as a replacement for Sharitah Mutawe who is said to having switched to Mutanziwaza's based TV station known as Delta TV.
To many including me, this means that Sanyu has finally once again landed into greater deals which may see her rise back on track just like how things were before the "S" video was leaked sometime months back.
These are not rumors like the ones which have been seen and heard of. This is real and a fact basing on Bukedde TV's program Ads on the same station live. Sanyu Robinah Mweruka will once again be public on her new program just like how Shanita Mutawe has been doing it.
These are great news for Mweruka's fans more especially those who have always wanted to see her live outside other than her indoors like its been on the "Agabutikide" 1 PM news.
Lets keep watching and see ho she will handling her new role. I also remember her as being my best "Omuntu Wabantu" Sunday show when she replaced Judith.
Liked this article or found it helpful? Share it with your friends using the social share buttons below and or post a comment to let us know your feedback or any addition using the comment form below…