Top 5+ Best IPKall Alternatives 2020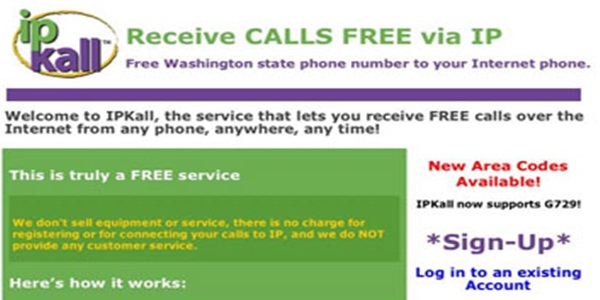 Are you looking our for IPKall alternatives 2020? Would want to find a different provider which offers more-less the same or similar services just like it works with the above? This article has got you covered since inside, we bring to you the top 5 best alternative service providers.
IPKall is a service provider which gives you a free US based phone number and thus allowing you to receive calls from any part of the world right from your computer, laptop, mobile and any other supported devices. From what I know, IPKall is legitimate – read its review here even when it does offer a 0 fee service.
The below providers will not only give you a free phone number regardless of whether you are in Nigeria, Uganda, United States, Canada, India, Mexico, Macedonia, Myanmar (Burma), Kenya, Netherlands, Turkey, Ukraine, Germany and any other country but also you will be able to make that call so you talk to your business partners, friends, family and etc. Below are the alternatives service providers for 2020.
#1 NextPlus
I know many of you have heard of this NextPlus or call it Texplus app. Once you download and activate it in your smartphone, you are given a free US phone number which y0u can instantly use to make and recieve calls in addition to sending free Text messages. More about Nextplus here.
#2 Call Centric
Offers a free Phone Number for residential or business, and in any area per your own choice. The number comes with no setup, monthly or even per minute fees. Your number is located in any part of New York and does come with up to 3 in-bound channels. Get it here https://www.callcentric.com/dids/free_phone_number
#3 Talkatone
Offers more than a service. You get a unique local free phone number which can be used for texting and in-bound calls. Additionally, you are given up to 10 minutes of free outbound calls each month with an option to buy additional credit for your number http://support.talkatone.com/customer/portal/articles/1339078-how-much-does-it-cost-most-is-free. And for smartphone owners, there is an application which is offered at 0 cost. Check how to keep your free IPKall number forever
#4 Vumber
Whether you are in the US or Canada, you get access to a personal or business virtual phone number. They also have an iOS App and Android app which can be used to make and receive calls using your number https://www.vumber.com/. They offer trial periods which you can make use of.
# 5 eVoice
Whether for personal, business, temporary or any other use, you are given a free phone number for use. You can forward calls to your mobile or landline and use the service on the go http://www.evoice.com/feature/resource/free-phone-numbers.
#6 Pinger
Offers you a free phone number for making calls and texting. They have an application which can be downloaded onto your device (PC, Mac, Mobile) and thus allowing you use your number http://www.pinger.com/].