How To ByPass HTC Stuck On Beats Audio Screen
This tutorial takes you through the step by step guide on how to bypass HTC stuck on beats audio screen. If your device has out of blue stuck on the logo however much you try to skip it but still failed, this article is for you provided you are ready to follow the recommendations.
No matter what HTC android smartphone you own for as long as the error you are having is beats audio stuck, leave alone the common "this build is for development purposes only, Do not distribute outside of HTC without HTC's written permission, Failure to comply may lead to legal action". All you have to do is simple, to follow the below procedures.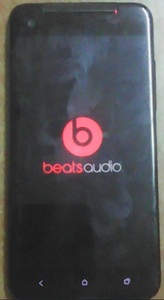 Getting rid of HTC stuck on beats audio screen steps
– Turn of your mobile completely. You can plug off the battery assuming HTC smartphone is not responding to power off call
– Press the Volume down (V-) button and then the power on button without releasing either
– Once the logo appears, release the power button and continue holding the volume down key
– Now release the volume down button once you are recovery menu appears
– Navigate using volume keys and select Recovery and tap the power key
– Tap wipe data and continue with conformation prompts.
Restart your device and wait for it to start. It may take some minutes to get past it and you are advoised to wait until it passes it. Once everything is okay, you will be able to use your mobile once again and in the new state. Please note that the option will delete all data on your device and you wont be able to recover it.