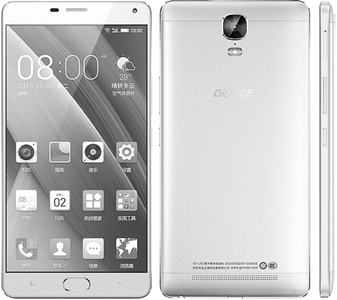 This is a guide on how to hard reset GIONEE Android MTK smartphones. If you own a Elife S7, S8, F5, M2017, F106, Steel 2, P7 MAX, E7 Mini, Pioneer P5L, Marathon M6 Plus, Big Magic or any other of the same brand, this tutorial will be very helpful for you as it contains how a complete how to guide to do the above.
GIONEE is a manufacture of Android smartphones using the same logos and brand. These smartphones are very common and popular on the African markets, Asia and many other parts of the world. Because of their consumer friendly prices, many people own them for various reasons including but not limited to social communication using Whatsapp, Twitter, Imo, Viber, Facebook and etc.
While GIONEE is a good mobile device, it too sometimes calls for a soft factory or hard reset as a way of solving any possible malfunction or misbehaving which may arise from time time. And for taking your mobile device to the phone technician for full flashing or even installing a custom ROM or flash files, performing this might save you from all associated payments.
In order to hard reset your GIONEE Elife S7, S8, F5, M2017, F106, Steel 2, P7 MAX, E7 Mini, Pioneer P5L, Marathon M6 Plus, Big Magic mobile devices, you need to follow these below steps and procedures as shown in numbers.
Enter
your email, select new user, enter name, wait, add and finish all using this Free.
Option 1 – Power off your mobile and make sure its off completely. Press the Vol- and power keys at the same time and wait for recovery mode to show. Scroll to select using the Vol keys and chose "Wipe data / factory reset", press power key to confirm, select "Yes delete all..". Wait for deletion to occur and press power key to select Reboot now. Go through the initial set up process and your mobile will be fresh just like you bought it.
Option 2 – Download the USB Flash Tool, install it on your computer, enable USB debugging on your device, connect it and select Factory settings. You are done assuming you go through the connectivity process successfully.
Please note that if your GIONEE android device is of OS 5+, then it has FRP. Unless you know your Google account credentials,and too have WiFi, chances are that you wont be able to bypass the step. Take a look on how to Bypass MTK Phones Google Account FRP With Miracle Box so you can do it instantly.