How To Bypass MTK Phones Google Account FRP With Miracle Box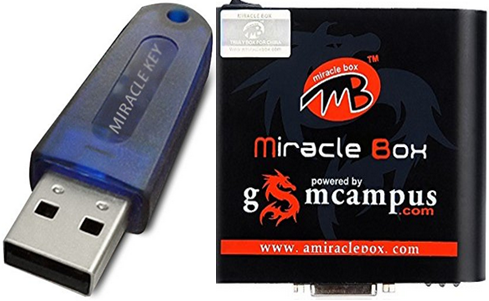 This is a working tutorial on how to bypass Google account factory reset protection commonly known as FRP on MediaTek android smartphones using Miracle box. If you accidentally forgot your Google account credentials and yet you had linked your account on your Android 5+ OS versions, chances are that you will be prompted to enter the exact email and password which were linked to your All MTK device after you perform a device hard reset, or something equivalent.
This guide is for mobile phone owners who either forgot their Google account credentials, don't have WiFi to go past the verification, and or who are simply having trouble accessing their mobile phones back after a successful hard reset or data wiping. Please note that unlawful use of this info is not allowed, and that for you try using this trick for a stolen device, the law will deal with you if found.
Personally, I own more than a single Google account. And when I bought a Tecno W5, I linked my other Gmail email address and password. When transfer ownership time came, this is where the problem begun. However much I tried t enter the credentials, they returned negative. Remember, I had not verified my phone number on this old email and it was hard for me to do a recovery.
From the different recommendations I read, I seemed not to get the help I needed not until I simply used the option below, and was able to get rid of the FRP. It is at this time that I was able to help some of my friends who were stuck on this too, and a thing which showed me that the trick works on all MTK processor android devices be Tecno, Infinix, iDroid Tango, Samsung, SPD and all others. Below is getting prepared and requirements
– Get Miracle Box – see price on Aliexpress.com and Dhgate.com
–  You can check its details list of the best mobile flash boxes here.
– Computer
– USB Cables
– All box and mobile drivers installed
– Following the help guide on your the box to learn and understand how to work with it
How to bypass Google account FRP on all MTK phones
– Launch Miracle box software .
– Hit connect and Select and click on MTK from the menu
– Click on Unlock/Fix menu next to services.
– Check box on Clear Settings/FRP.
– Click on start and insert the USB cable in the computer.
– Connect your MTK Android Mobile Phone to the USB cable and wait.
You will see progress in percentages of the device right from waiting for USB Port, connected and performing all other actions until the Done shows. You can now restart your mobile after removing and putting back its battery and you will be able to complete your MTK initializing steps without FRP being asked.