How To Bypass Tecno N2S FRP Without PC or Using GSM Aladdin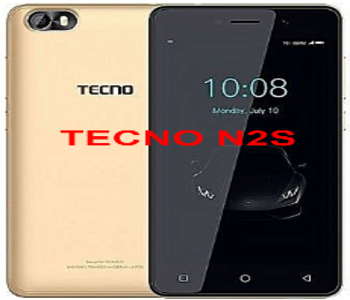 You can bypass Tecno N2S FRP easily without a computer and make your phone to work again, just like you can do the same using GSM Aladdin, one of the best popular mobile repairing tools on the market.
I have personally tried both of the procedures and skipped factory reset protection on this Tecno N2S device easily and instantly. If you are looking for the same, yeah any of the two below will help you get past the lock. Also, Miracle box too works perfectly on the same.
The good thing of using one of the two tricks shared below is that it does not require one to have a computer meaning that anyone can do it even without the technical skills apart from following the procedures as shown in this DIY.
This trick allows you regain access to your Tecno N2S device which was accidentally factory wiped or formatted while having no access or even recalling the active Google account on your device.
Requirements to skip Tecno N2S FRP with No PC
WiFi access
Google account manager android apk
Quick shortcut maker (QSM) apk
Active Gmail email account
How to bypass Tecno N2S FRP Without PC
Connect phone to WiFi network: Start phone and connect it to your Wireless internet connection. This will allow the phone get access to the internet, something which we need in process. Turn on "WiFi >> select network to connect >> enter password >> connect".
Click add network: After you have successfully connected to available network, tap on "add network >> type in name >> long press and hold the letters entered >> tap assist".
Launch chrome: Once you tap assist, Google search option will open. You should click "skip sign in", and type "chrome" in search bar. Google chrome icon will show up and you will need to tap it to launch it.
Download and install "Qsm" and "Google account manager apps": Once Chrome launches, tap "skip sign in". In the search bar, enter "Google account manager apk", download from any available links e.g here and install it. Also search for "Quick shortcut maker apk" and also install it.
Open QSM application and open Google manager: When you are done installing QSM app, tap open and follow below
Type "Google Ma" in the search.
Scroll to "Google account manager" where you see "Email address.."
Tap "Try" and wait for sign in window to show up.
Tap on the three (3) dots in the corner and tap "browser sign in".
Enter your active email address, password and tap sign in.
You are done. Tap back or long pres home key and then keep tapping next and next until you reach home screen. Somewhere, you will see a notification that your account has been added.
How to bypass Tecno N2S frp with GMS Aladdin
Download GSM Aladdin full version without box
Extract the downloaded files with loader to your desktop
Download Android USB, VCom and CDC drivers.
Install the drivers and run GSM Aladdin software
Click "MTK >> Services  tab >>> Clear settings / frp".
Click "Connect and Start".
Power off your mobile
Connect USB cable to PC and on phone.
You will see notification that FRP reset done. You can now restart your mobile and wait go past all the initial set up screens without worrying about your last google account credentials.