How To LG D802 / D801 Hard Reset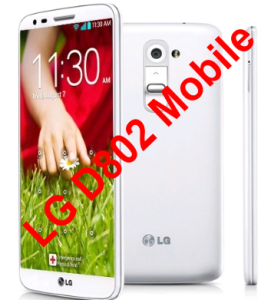 Let me show you how to easily perform LG D802 and D801 hard reset. If by any chance you've been searching for a working way to perform a data wipe on your LG device, this tutorial should help you do it within a few seconds.
To begin with, Wiping data on any mobile device automatically erases everything stored and reverts your mobile to the very state like it was when it first came from the factory. This means that before you start the hard resetting process, you should make a backup of all your important data since you will never recover it after data wipe.
If you are contented with the process, you should proceed by following these simple steps below in order to do LG D802 / D801 hard resetting. This procedure takes only a few minutes to be completed for as long as you follow exactly what is written below.
Please note that you can also wipe your LG D802 / D801 data using the settings option which can be done by following the below..
How to perform a LG D802 / D801 factory reset
Turn on your LG mobile.
Tap "Apps" and then "Settings".
Tap "General" and scroll to "Backup and reset".
Tap "Factory data reset" and on "Reset phone".
Tap "Erase everything" and wait for your mobile to restart.
How to perform a LG D802 / D801 hard reset
Turn your LG phone off
Press "Power" and "Volume down" keys.
Release "Power button" once LG logo shows up
Quickly press again "Power button" and wait for recovery mode.
Use Volume keys to navigate between YES and NO
Use the power button to Accept
Your device will restart and you would have wiped or performed a LG D802 / D801 hard reset. The buttons are located at the back of the phone.