How To Obtain A Uganda Police Clearance Certificate, Citizen Certificate, Good Conduct Certificate, Judicial Record Extracts Or Criminal Records Background Check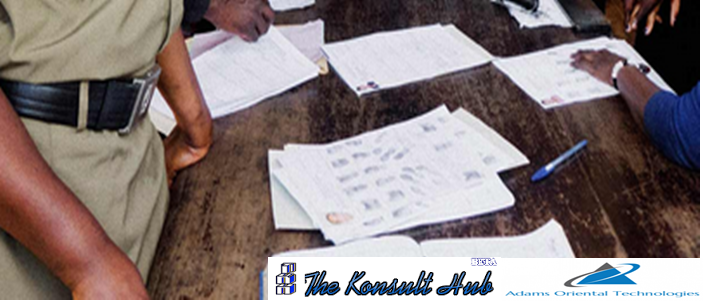 Wondering how you can go about getting Police clearance certificate in Uganda? Reading this article will take you through it all as it involves the different steps, procedures, guides, where to get stated, what to do, where to go, the fees involved and all other requirements needed during the exercise. This background check and criminal record document is very vital especially when one is trying to secure a VISA so as to travel out.
In Uganda just like many other countries, it's the responsibility of the Uganda police through its Interpol office which handles all of the related issues when it comes to conducting the required checks, records and issuance of the good conduct certificate which is presented at the different embassies or consulates depending on where one wants to travel to..
The entire process requires one to under and fulfill certain requirements which include but not limited to raw fingerprint taking for those who are living in the country at the time or request, and or notarized fingerprints for those who want to go through the process in their absence for example being represented by another party.
In order to get started with the Uganda Police Clearance Certificate or the "Citizen Certificate, Good Conduct Certificate, Judicial Record Extracts Or Criminal Records Background Check" as many refer them to, one needs to do the following below.
Steps to follow to get a Uganda Police Clearance Certificate
Visit Interpol Uganda offices [International Criminal Police Organization, National Central Bureau located on Plot 2 Mabua Road Kololo. You can as well write to them using Address P.O. Box 2973, Kampala or even call them using telephone numbers +256-414-500695 or +256-414-500698 or through fax number +256-414-500696.
"Present these documents if you are currently residing in Uganda including 2 recent passport photographs, photocopies of relevant pages in applicant's passport, get your fingerprints taken, and present a letter providing background information of applicant, aplication fees and any other required documents
If you are living outside the country, then present a certified copy of your Identity document, certified original fingerprints taken at a police station in your current place of residence, 2 passport size photos (in color), a letter of introduction explaining why the police certificate is being requested, certified copies of visa/permits showing the period of legal residence in Uganda, a letter from your employer if you are a foreign national who lived in Uganda. The letter should advise who you are, what type of work you did, and where you lived in Uganda, application fee and any other as required".
Upon completion of the exercise which may take some few days or instant in some cases, you will be presented with a Police Certificate of Good Conduct which will be valid for a period of 6 months from the date of issue. The fees involved may range between Uganda shillings 51000 in addition to 10000 fingerprinting fees which will be paid as guided.