How To Replace A Lost Driving Permit (DP) In Uganda Through URA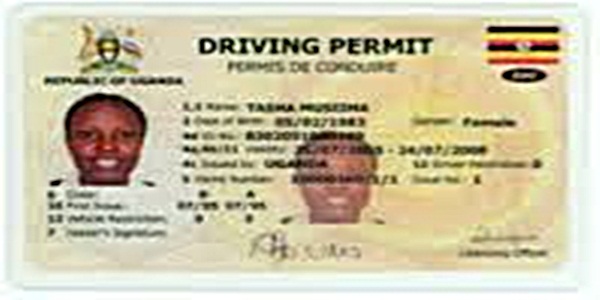 You have just lost, misplaced or had your Uganda driver's license stolen and wondering what to do in order to have it replaced right? This guide takes you through the different steps required, what to do, where to go and the rest.
Replacing a lost Driving Permit or Drivers License is the work of the Kyambogo Face Technologies, a government institution under the ministry of works and transport. And just like it is the case for Motor Vehicle and Motor Cycle Number plates, duplicate payment fees must be made to URA collection account before one finally goes to Face technologies to have his or her DP replaced.
It so happens that people happen to lose their DP's either as a result of robbery, theft or any other reason and which prompts one to start looking for a way to get a duplicate as its required by law.
In so many cases, many people tend not to know where to get started and to start from more especially ever since everything with regard to NTR payments was migrated from the manual ways to the eTax which requires one to first access the internet in order to make payment processing forms and so forth.
If you are one of those or even not but for as long as you might see a need to process a replacement driver's license and permit, all you need is to continue reading this guide since it will help you to learn and know how you can self go about the entire procedure. Below are the procedures to getting started.
Here is a quick guide on how to replace your lost driving permit in Uganda easily.
Report to the police.
Begin by reporting the permit loss of your driving permit at the nearest police station. Your ref will be entered. This will help you during that time when you need the police to whom it might concern.
Advertise in the newspapers
Visit any local newspaper office and place an advert of the lost driving permit. You will be charged depending on the paper you chose to advertise with. Wait for the advert to be out and remove the entire page containing your advert.
Secure Police to whom it may concern
Now take the newspaper page containing the advert of your lost permit to the police station where you reported the loss and request for a police to whom it may concern. That police letter must be signed and stamped and it should have your names and permit number.
Pay duplicate fees
1. Visit URA web portal and to eServices.
2. Click payment registration and tick NTR box.
3. Select Duplicate D/P and fill all other required information.
4. Select the bank of choice, enter letters and submit form.
5. Verify the input details and print the payment slip.
6. Go to the selected bank and make a payment and get a receipt.
Download UCDP Medical form
A dully filled and stamped UCDP medical form by the doctor is mandatory more especially for new driving permits. Please follow this guide on how and where to download the UCDP medical form.
Attach and go to Kyambogo Face Technologies
Attach all the above documents and proceed to Kyambogo Face technologies so you can submit. You will be issued with a temporary driving permit upon payment of the required fees and you will be told when to go back and collect you UCDP permit. Read how to convert / exchange foreign drivers license into Uganda driving permit.
If you are time limited and want an expert processing instant processing service, call 0752009001 and simply wait for to be done.