How To Pay URA Taxes Using VISA / MasterCard Option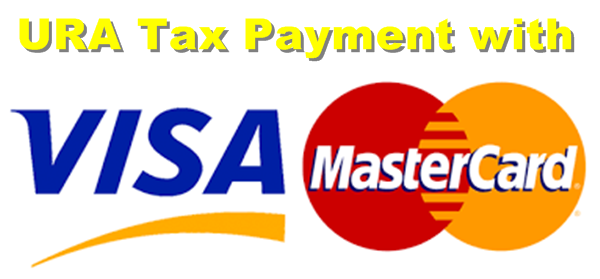 This guide is about how to pay URA taxes using VISA / MasterCard payment mode / option. Whether you simply want pay to renew your driving license, get a new driving permit, pay police express penalty ticket, lost or damaged NIRA national identity card, process a birth or death certificate and etc, reading this article will help guide you through how to get started and how it works.
Close to the end of March 2017, Uganda revenue authority launched the debit/credit card and MasterCard payment option, a move which was intended to ease the payment of government taxes. It should be noted that ever since URA adopted technology to ease compliance, many features and systems have been put into place including the payment making, vehicle transfers, logbook printing, mobile money payments and etc.
To many Ugandans both living in Uganda and the diaspora, the introduction of VISA / Master debit and credit cards have been welcomed to the positive factors it has among them including the saving of time when compared with the traditional bank payment options where people spend hours and hours in bank queues.
Now that you at least have a brief about how this technology transformation has been happening with Uganda's taxation body aka URA, it is time to know how you can easily pay your URA taxes using VISA / MasterCard payment mode and option. And below are the step by step guide to successful do the above.
Step by step on how to pay URA taxes using VISA / MasterCard
– Visit URA web portal ura.go.ug and click on eServices.
– Under payments, click on Payments registration.
– Once page is fully loaded, chose the Tax Head of choice eg NTR.
– Chose what you want to pay for under NTR Head.
– Input your TIN number if any for auto fill, or simply fill the form manually.
– Under Bank Details, select VISA/MasterCard payment on Payment Mode.
– Enter text from Given image as shown and click Accept and Register.
Accept prompt wait for Online Payment Summary page to load. You can copy and save details on that page including PRN and search code since they are useful when tracking your payment just in case. Once you are done, continue with the following below.
– Select bank in which you want to make the payment for example United Bank for Africa (VISA/MASTERCARD)
– Click continue, accept redirect prompt and wait for bank portal redirection to load.
– Enter your personal details including names, email and phone number.
– Select the payment option eg UBA Africard or VISA / MASTERCARD
– Click Pay, head to a new page where you should enter card details and click confirm.
– Enter your card PIN and click Submit.
Upon successful verification of information and deduction of your cash assuming you had money on your card, you will receive a transaction status confirmation with a summary of your payment registration details shown. You will too see the URA status confirming that the payment has been successful and that is it all.