How To Remove Star Icon On Android [Not Ringing]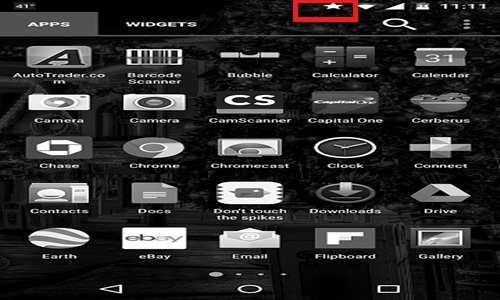 This guide takes you through the step by step procedures on how to remove star icon on Android devices, and at the same time solve the not ringing interruption error which is well known to go hand in hand with the above.
Whether you own an iTel, Tecno, Motorolla, Samsung, Infinix, M-Horse, Alcatel and any other smartphone you may be having provided it runs on Android operating system, this guide offers you a permanent solution to the star icon and not ringing problem.
It should be noted that in many cases, this error will occur out of blue as many report, which is wrong basing on the fact that the real cause of the star icon showing in the notification bar on top of your Android phone is as a result of having changed the prompt and notification interruption settings found in the device.
Lets look at how to get rid of the star icon on android so your mobile phone can start ringing again. Follow the below steps and procedures.
1. Tap apps icon on your android mobile.
2. Tap Settings and go to Prompt and notifications.
3. Tap Prompt and then interruption.
4. Tap When calls and notifications arrive and set Always interrupt.
Save your new android settings and try to call your phone. You will too notice that the star icon in the notification bar is gone and your phone should be able to ring again without any problem for as long as the ringtones are well set and that the ringer speaker is working.