How To Show Outgoing MagicJack Caller ID Name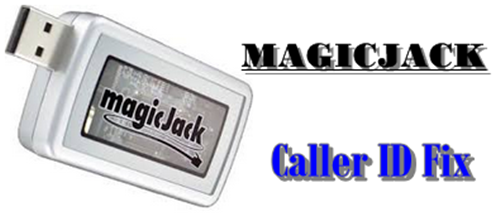 This guide is about the steps on how to show outgoing MagicJack caller ID name instead of number on the recipient side. If you have been wondering how to go about the magicjack caller id fix so as to show your name instead of number as caller ID on the other end, this article is for you as shared the different procedures on how to fully setup MagicJack caller ID issue.
MagicJack is a service which offers uncompromised VoIP calling with free unlimited calling to the US and Canada while helping you keep your same number in addition to saying goodbye to recurring phone bills. Whether you are within the US or Canada, and or simply use MagicJack in any other country eg Uganda, Kenya, UK, Tanzania, China, Nigeria, Ghana and etc, this guide about magicjack caller ID fix is for you.
Steps to show Outgoing Magicjack caller ID name
In order to show MagicJack caller ID name instead of number, one must go through the full setup procedures as recommended by the provider, in addition to noting other different factors which may lead to the name not showing. Below are the steps on how to show outgoing MagicJack caller ID name.
– For first time users, ensure that you enter the exact Name you want to appear as caller ID name when registering for MagicJack. For already registered users, follow the steps below.
– Visit my.magicjack.com.
– Update Caller ID settings.
– Wait for updates to apply.
– You are done
Please note that updates may take a week to apply. This means that during this time, your caller ID will remain number other than name until updates are fully applied. Also, not all carriers will send your name as caller ID. How the person you are calling may have saved your name too matters. And too, you should use no special characters when saving your MagicJack caller ID name.