[SOLVED] USB OTG Function on Samsung Grand Prime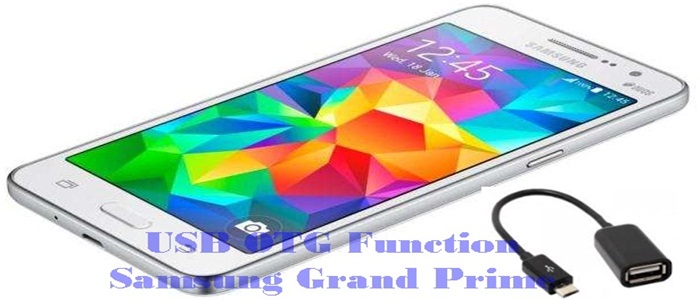 Wondering whether Samsung Grand Prime does support USB On-The-Go function? How about how to go about enabling and using this feature? In this article, I share with you something about the Samsung Grand Prime Android smartphone and something you need to know about the USB OTG feature.
If you have been following many of my past tech guides and review, I am sure you already know that I am not only a fan of Samsung mobiles but too a known user since they are part of my world of devices to choose from every time it's time to make a purchase.
As usual, the Samsung Grand Prime is one of the devices I have owned and still have under my roof since I gave it as a gift to my brother whom we stay together. Oh yes, he does love this device just like I used to do when I was still owning it and having my SIM cards inserted.
One issue which I never knew when I still owned the Samsung Grand Prime, but came to learn of it just a few days back is something to do with the USB OTG function support for this mobile. Believe me you, I have always thought that this phone works well with this feature only to test it and see it not functioning.
May be I was doing something wrong just like I thought my brother was doing? But how even when we changed the USB OTG cables and mine too failed to work with the Samsung Grand Prime, yet the one which was purchased specifically for this device though failed worked on mine?
That is the good of being connected! Quickly I searched for this same thing online but guess what, only to be amazed by the number of questions people had asked on this same question. Oh yes, it all looks like this Samsung Grand Prime doesn't support the USB OTG function (may be yours is working, for that I am not sure unless you too share).
Reports and findings from the different forums and other sites shared something to do with "Kernel problem" with others recommended for Android version upgrade. But, how exactly can one enable the OTG function on this Samsung Grand Prime? I know many know nothing about Kernel, upgrades and etc.
The solution: If you were wondering the best way to activate or enable the USB OTG function on Samsung Grand Prime, personally I upgraded my brother's mobile from Android Version 5.02 to 6.0.1. I installed a Custom Rom 6.0.1.
Please note that installing a custom rom on your mobile may have its own side effects and you should only do it f you really know what you are doing. First you will likely void your phone warranty, and also, other issues may arise for example, ours got an error of the camera well as we found a solution for it afterwards.l