How To Transfer A Land Title In Uganda – Procedures, Costs & Steps Involved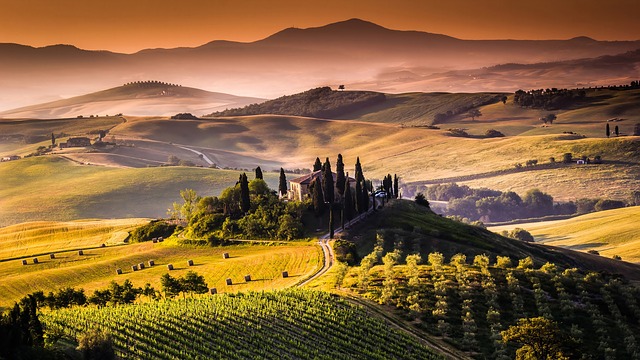 This is a tutorial on how to transfer a Land Title in Uganda and all of the procedures, steps and costs associated and involved. For you have been looking forward for answers to all of the land transfer associated questions in Uganda, this guide will help you to find out possible answers and how you can go about it easily without the need to hire any other third party or parties who may over charge you to do work which you can to do without any spending.
Land in Uganda is one of the hot fashionable areas aka hot cake since everyday which goes and comes by, many people are either buying and or selling land, and which calls for transfers of titles, deeds and others related. Therefore, having knowledge on how things work out is the very best thing one need to know since it can save in addition to making things easier and all processes faster. Now that you are planning to buy land which has got a title, there are certain important things you need to know when it comes to transferring the land-title into your names as the buyer. I know many ask for transfers when sometimes they aren't even ready and nor know the processes, steps and procedures associated. Below are the steps you need to know and follow if you are determined to getting that piece which confirms ownership of the land you have bought.
Requirements when planning to process a land title transfer
1. Fully completed and signed Transfer forms.
2. Two Consent forms and a photocopy of the duplicate certificate of title.
3. Two authentic Passport photographs of the buyer and seller.
Land title transfer Procedures and Steps in Uganda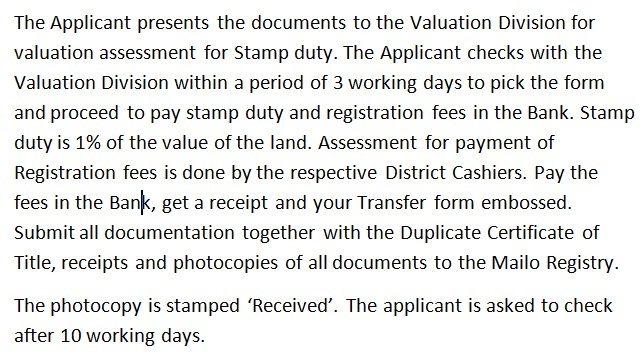 Collecting the Duplicate certificate of title

Costs Associated during the transfer of title process
The necessary fees you are required to pay include Stamp duty- 1% of the value of the land and Registration fees which is Uganda Shillings 10,000/=. But please note that these costs may be subject to change. And once you are done, everything will be ready for you just like you wish.