How to Turn Off Talk-back in Nokia Lumia / Windows Phone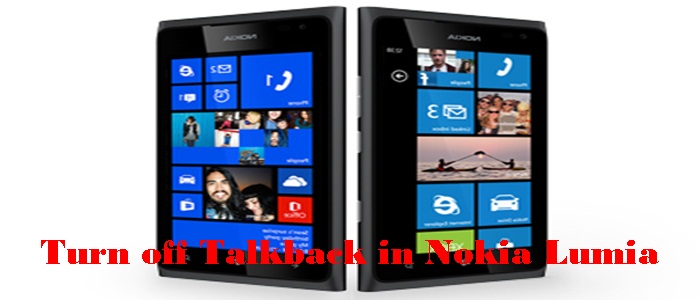 You have accidentally activated or turned on Narrator commonly known as Talk-back on Nokia Lumia or Windows phone. You are stuck since the features can't allow you to remove the lock or password or even navigate your phone as usual. You are wondering how to go about fixing the above so you regain access to your mobile. If you are, lucky you!
This tutorial takes you through the step by step procedure on how to instantly turn deactivate or turn off Talk-back / Narrator on all Windows phones and Nokia Lumia mobiles. The entire procedure is very easy, simple and takes you only a few seconds to have this done. All you need is to follow the guide as shown below so you are set to go.
Briefly, the Talk-back or Narrator feature is a service which allows your phone to read every attempt made on it. An example is when keying in numbers, opening settings and etc where the mobile will talk depending on the language and sound one has set. And while this service is OK to many, some find it confusing since it requires double click every time you want to do something.
The above makes many wonder how to turn off the feature since once activated, it becomes really hard for one to make use of the mobile since it tends to stuck while speaking. Personally I know how to turn this off, how about you? No matter what your issue is for as long as it is something to do with the subject, this guide is for you and below is how to.
Turning on/off Talk-back [Narrator] on Nokia Lumia from settings
– Power on your mobile.
– Tap settings
– Tap accessibility settings
– Tap ease of access
– Scroll box next to Narrator to OFF!
Turning on/off Talk-back [Narrator] on Windows Mobile using Keys
– Power on your mobile.
– Press and hold Start button together with Volume UP keys.
Either of the above option when done successfully as shown will have turned off ease of access feature on your mobile phone regardless of the mobile type..