Top 146 Best Crowdfunding Websites For Investors, Fundraising, Help Seekers, Donors, Businesses & Individuals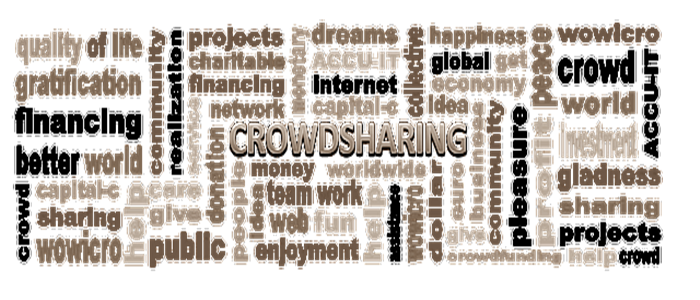 Seeking for funds for any cause is not an easy task like we all know. This is because not all people you think of are ready, willing and or have the capacity to help. And this is why you need some other way which you can use in order to reach your goals and objective. In this post, I bring to you the top 146 best crowdfunding websites and service providers for 2016 which you can use for related causes.
Regardless of whether you are looking for education, marriage, business, just a donation, investment, help funds and etc, checking out the 146 best list as seen below might be your turning point. Take your time and browse through, you might be able to..
Alumnifunder.com
Angeldorm.com
Angel.co
Ahpinvest.com
Angelshares.com
Appbackr.com
Appsplit.com
Appsfunder.com
Artistshare.com
Banktothefuture.com
Beex.org
Bountysource.com
breakawayfunding.com
crowdfundingusa.com
Catincan.com
Causevox.com
coassets.com
crowdfunders.asia
Cauzoom.com
Cinemashares.com
Circleup.com
Chipin.com
Clickstartme.com
Cofundus.com
Commonbox.net
Connectedfilm.com
Crowdbooks.com
Crowdcube.com
Crowdequity.com
Crowdfunder.co.uk
Crowdfundingbank.com
Crowdboarders.com
Crowdhelps.com
Crowdhousing.org
Crowdit.com
Donorschoose.org
Dreambank.org
Earlyshares.com
Epicstep.com
Equitynet.com
Faithfunder.com
Faithlauncher.com
Fansnextdoor.com
Filmfunds.com
Firstgiving.com
Foodstart.com
flashfunders.com
Friendsclear.com
Fundable.com
fundageek.com
Fundedbyme.com
Fundersclub.com
Fundly.com
Fundry.com
Funderhut.com
Fundraise.com
Eurekafund.org
Fundrazr.com
Fundscience.org
Getitdone.org
Givecorps.com
Giveforward.com
Givetogether.com
Givemeaning.com
Givepool.com
Givology.org
Givezooks.com
Gradefund.com
groundfloor.us
Greenunite.com
Groupvesting.com
Gogetfunding.com
Healthfundr.com
Helpersunite.com
Honeyfund.com
Halafund.com
Icrowd.com
ideasvoice.com
Ipovillage.com
Invested.in
Jcrowd.com
Jumpstartcity.com
Justgiving.com
Katipult.com
Kapipal.com
Krowdkidz.com
Launcht.com
Lendingclub.com
Loudsauce.com
Mediafunders.com
Microryza.com
Microgiving.com
Microworld.org
Moozies.com
Joinmosaic.com
Opportunity.org
offerboard.com
Patchofland.com
Peerbackers.com
Peerform.com
Peoplefund.it
Pickaventure.com
Piggybackr.com
Pleasefund.us
Pledgie.com
Pledgeme.com
Pledgemusic.com
Pozible.com
prizeo.com
Projectfranchise.org
Plumfund.com
Propertypeers.com
Razoo.com
Realtyxe.com
Rockthepost.com
Seedandspark.com
Seedingfactory.com
Seedinvest.com
Seedrs.com
Seedups.com
Sellaband.com
Smallcanbebig.org
Socialgift.com
Socialwish.com
Solarmosaic.com
Sponsume.com
Spot.us
Getspringboarded.com
Startup-club.fr
Startuptank.com
Sterlingfunder.com
Techmoola.com
Tennis-angels.com
Thenwecan.com
Thepoint.com
Takeashine.org
Tunefund.com
Twask.com
Unitedstatesartists.com
Upstart.com
Uinvest.com
Venturehealth.com
Wedidthis.org.uk
Wefund.co.uk
Wefunder.com
Zimplemoney.com
Now that you have seen the different service provider websites links, its your time to make a choice on which one to for for your attaining your goals and objectives..