Kilimall Affiliate Program! How To Join & Maximize Earnings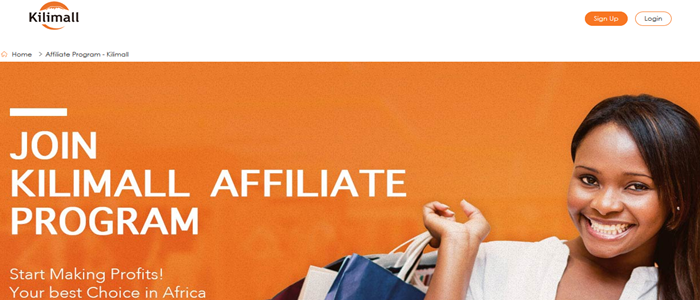 If you are into affiliate marketing, Kilimall is one of the best programs you might consider joining. I have referred lots of qualifying sales from my website ever since I joined, and all I can say is, they are worth it. If you have been wondering how you could get started and too benefit like how others do, then read on.
Inside this review, I have explained abc about Kilimall affiliate program right from how to register for an account, pick products to promote and how to maximize your earnings as a member. As always, this review is based on my personal experience ever since I joined.
What is Kilimall and why you should join?
Like the name suggests, Kilimall is an online shopping mall covering Uganda, Kenya and Nigeria. Whether you are a business owner or an individual who wants to sell your products online, this site is for you. And for buyers, you enjoy hassle free online shopping with local deliveries to preferred locations.
As an affiliate, you earn up to 8% commission off qualifying sales thus meaning that the more buyers you refer, the higher your chances of earning more. This is supported by a range of promotional tools which includes banners, direct product links and general site linking, which all helps you maximize earnings once you are a member.
How does the program work?
How Kilimall affiliate works is very simple, convinient and easy.  You only need to register and sign up for their affiliate account for free, login to your account, advertise, promote, and market products of your choice, and earn commission up to 8% commission.
How to join kilimall affiliate program?
Visit "Kilimall" and click "sign up".
Enter all required information to register.
Verify your email address to complete registration.
Joining is simple. Following the simple steps above to will allow you to register and activate your marketing account. Thereafter, you will be able to log in and start promoting products.
Ways to promote and maximize earnings
Pick on-demand products (products with high search volume).
Write product reviews and link to related products.
Promote products on social media channels like Facebook, Twitter, Instagram, etc.
Doing the above and many others can help you maximize your earnings. Remember, the more you refer buyers, the higher your chances of earning.In case you were looking for other options to join, you can try Jumia, Amazon, Fiverr, etc.