Xiaomi Mi Power Bank 10400mAh Reviews – Gearbest Purchase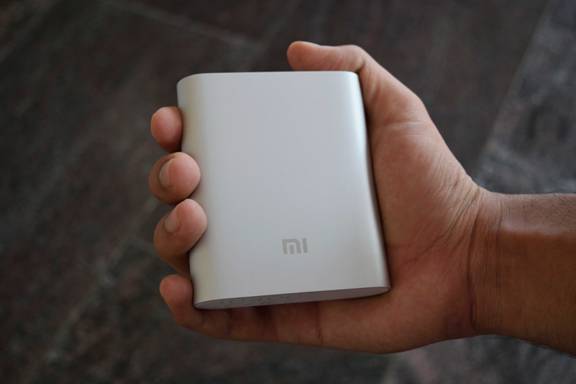 Mi Power Bank 10400mAh is getting popular with many people nowadays. This product is handy and can charge your smartphone, tablet, iPad, and even your iPhone. Photographers, traveller and more smartphone users are getting benefited by this product. Mi Power bank is an official product of Xiaomi. This power bank is easy to use and it is perfectly handy. In this article, I will tell you my experiences with Mi Power Bank 10400mAh.
Packaging & Delivery of the Product (From My Side)
I bought this product through Gearbest e-commerce retailer, for $16.99 (US Dollars). I received this product within two days from the date of order. This product came with a nice packaging, that can withstand high-level drops and hard pressures. It was packed with a bubble wrap and air filled covers that can resist the damage to the product.
What's in the box? I heard about many fake Mi Power Banks and I hope this will be a good way to find whether your power bank is genuine or a fake one. If you see a golden colored hologram sticker on your power bank's box, then it is a genuine one. The box contains; Mi Power Bank 10400mAh, User Manual and Charger Cable. Mi Power Bank doesn't come with a hard case or rubberized case.
Hardware – Mi Power Bank 10400mAh is easy to handle and fits in the hand very comfortably. It is made of anodized aluminum shell which feels good and cold when you hold it in your hand. It contains 4 Lithium-Ion rechargeable battery cells that can recharge up to 5 hours to 12 hours. The weight of this product is about 250 grams. It is perfectly portable. You can take it in your backpack and travel all around.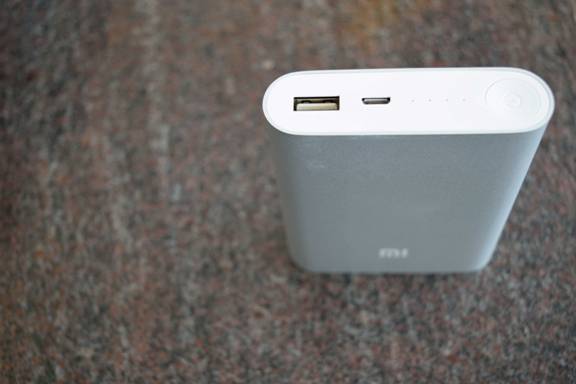 It has 1 USB port and 1 micro-USB port for charging your gadgets. It can be charged by plugging it into the USB port of your computer or laptop. Similarly, it can be charged with any USB wall adapters. The power button can be used switch on the power bank and as far as I know, this power bank switches off automatically when it is idle or when your phone or tablet is fully charged. There are 4 LED lights in this power bank. They indicate the battery level of the power bank. Four LEDs at the same time indicate 100% battery level/capacity. Three LEDs at the same time indicate 75% battery capacity, two LEDs at the same time indicate 50% battery capacity and if one LED blinks, then it indicates 25% battery capacity.
Supported Mobiles and Gadgets
I have tested Mi Power Bank 10400mAh on my Moto E, Nikon S3200 CoolPix Digital Camera and Nokia 225 mobile. With this power bank, I can charge my Moto E fully for 5 times. My Nikon CoolPix S3200 uses EN-EL19 Lithium – Ion Battery which has a rated power capacity of 700mAh and this power bank can charge that battery 14 times. Nokia 225 mobile can be charged 9 times. Most of the smartphones which have micro USB ports can be benefited with this. Buy Mi Power Bank 10400mAh from gearbest e-commerce
Mi Power Specifications