Tecno S1 Reviews! Full Specs and Price in Uganda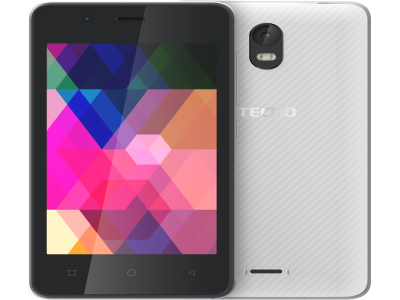 This review is about the Tecno S1, one of the Tecno smartphones which runs on Android Android 6.0 OS with an Upgrade beauty mode featuring lots of unique features. Besides being a 1.3 GHz Quad-Core Processor device supporting both Normal SIM and Micro SIM cards, this mobile is one which will help you enjoy and create unforgettable moments in life compared with many other phones on the market.
The Tecno S1 is not only full featured but too a multi tasking one which will help you do more. Coming with an inbuilt Google Play store, the Tecno S1 mobile will allows you download, install and make use of the different applications of your choice which allows you do all one needs on the go.
The Tecno S1 camera is always easy to help you catch beautiful moment no matter where you are. Even in the dark, the camera with dual flash lights can provide a good quality picture for you. The upgraded beauty mode will make your phone clearer when you take selfies. Comes with a 0.3MP Front Camera and 2MP FF Back Camera with Dual Flash.
The Tecno S1 mobile is available in various colors to chose from including Dark black, Pure white and Ice blue. Additionally, the Quad-core processor is key when it comes to delivering the most efficient, powerful performance, no more lagging when you are playing games, downloading or multi-tasking applications.
As always, this review is about [[[Tecno S1]]] full features, specs and price in Uganda. Simply take your time, go through it all, check out your preferences and makes a choice on whether this should be your next or additional device to own. Am sure you will be amazed by the features this device has.
Tecno S1 full specs
Height: 123.5 mm
Width: 65 mm
Thickness: 9.95 mm
Net Weight: –
4.0-inch
WVGA 800*480px
Touchscreen
8GB ROM
512MB/1GB RAM
Expandable Micro SD, up to 32GB
1.3 GHz Quad-Core Processor
1500 mAh Battery

Why like this Tecno S1?

The Tecno S1 is anpother  high styled mobile. It supports GSM, WCDMA, GPS, WiFi, Bluetooth and works with Normal (Standard) and Micro SIM cards. It has a 0.3MP Front Camera and 2MP FF Back Camera with Dual Flash which is the reason behind the quality pictures and videos.

Tecno S1 price in Uganda

You can buy the Tecno S1 from as lows as 158354.53 Ugandan Shillings, an equivalent of about 4,499 Kenyan Shilling, which is the much you can buy the same in Kenya. From the different stores and shops for retailers and wholesalers, you can get this full features mobile and enjoy the benefits.