Tecno WX4 Pro Reviews! Full Specs and Price in Uganda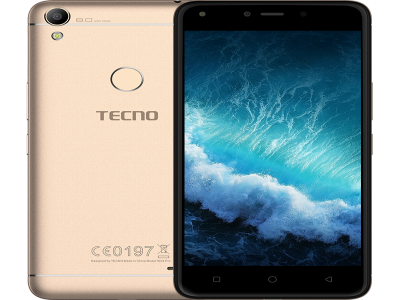 I reviewed this Tecno WX4 Pro, an Android™ 7.0 OS powered smartphone with lots of features. Besides being a Quad-Core 1.25 GHz processor device which makes it faster when it comes to processing and handling tasks, it is available in more than a single color which makes one make a choice depending on likes and interests. The Tecno WX4 Pro is not only full featured but too a multi tasking one which will help you do more.
Being one the best low-light selfie smartphones out there, the Tecno WX4 Pro delivers night shoots and recordings the same way it does during day time. This means unlimited moment sharing at anytime and anywhere and very perfect for selfie lovers as its 8-megapixel AF back camera helps brings clear images with fewer noises.
The Tecno WX4 Pro is fingerprint sensor unlocker. With a single touch of any of your programmed fingers, you are able to instantly unlock your device and put it to work the way you need. This mobile is too available in various colors to chose from including Pink Mauve, Elegant Blue, Champagne Gold and Anthracite Grey.
As always, this review is about [[[Tecno WX4 Pro]]] full features, specs and price in Uganda. Simply take your time, go through it all, check out your preferences and makes a choice on whether this should be your next or additional device to own. Am sure you will be amazed by the features this device has.
Tecno WX4 Pro full specs
Memory (RAM): 2GB
Storage (ROM): 16GB
Expandable Storage (Up to): 32GB
Dimensions: H*W*D
142.3*70.9*7.5(mm)
5.0-inch display
HD (1280*720)
Touchscreen
Processor: Quad-Core 1.25 GHz
Front Camera: 8.0MP
Rear Camera: 8.0MP
Fingerprint sensor: Yes
Battery: 2800 mAh
OS: Android™ 7.0
Why like this Tecno WX4 Pro?
The Tecno WX4 Pro is a high styled mobile. It is purely aesthetic and ergonomic. It features a "2.5D glass, which makes touch feelings much better. Additionally, the 5.0" HD touchscreen has been painstakingly tailored to display vivid details and nicely saturated colors". If you are like me, trust me this one will work for you.
Tecno WX4 Pro price in Uganda
You can buy the Tecno WX4 Pro from 324000.00 Ugandan Shilling, an equivalent of about 9290.25 Kenyan Shilling, which is the much you can buy the same in Kenya. From the different stores and shops for retailers and wholesalers, you can get this full features mobile and enjoy the benefits.