2019 Coca-Cola Promotional Data Mbs Kenya – Drink, Register & Enjoy Free Internet Bundles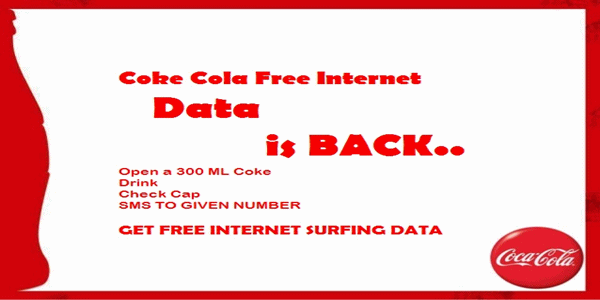 Wondering on how To Load Your Coke Bottle Cap Free 15 Minutes & 15 Mbs Data on Kenya's Safaricom? This article will guide you. Safaricom? 2019 is here and yet another free internet bundles and surfing coca-cola promotion which allows you to drink while enjoying up to 10+ free MBs of data.
Just like we all know that internet surfing is one of the favorite activity for both the old and young in addition to the well known benefits of the world wide web, how about drinking a coke while getting 100% free internet and surfing bundles for your enjoyment?
That's why I am sharing with you in this article how you can get the free Coca Cola promotional internet Mbs and how you can make use of them. Its all very simple and it involves you getting a 300ml coke bottle, removing the number in the cap and getting your free internet bundles right there and then with no wanting and nor subscription tasks.
But before getting started, there are some important things you should know about the entire promotion for example what to do, how to do it and some answers to the different faqs which might be popping up in your head. Below are some of what you should know.
1. Buy a on 200ML, 300ML & 500ML Glass Bottle of coke with a bottle top.
2. Check for your unique code under the crown.
3. Copy and right down the Unique number under the bottle cap.
4. SMS or text that number to 40111 – the SMS is 2KSHS.
5. Wait for the confirmation code and you are done.
Your number will be credited with 15 Mbs of data and 15 text messages for you to surf and text. Now that you have seen this, how about registering and starting your free internet surfing and enjoyment. Its all simple and very easy to get started.