Top 3 Free Product Testing Websites Which Pays 2019 Reviews
With many different companies competing in the production of similar and different items, products, goods and services, the need to win and dominate the market has called for product testing. That is why there is, and has continued to be an increase in the need for people who can test those newly released products as a way of letting the manufactures know what people have to say before eventually they can release them for public use.
While many companies do offer such free product testing services, there are lots of many others who offer additional rewards which comes in monetary terms. For example, they give you a free product to test, and additionally pay you for work done. The only problem many who want to benefit is not knowing who and where to get started since such information is in most cases taken as confidential. If you are looking forward to earning an extra income, this is for you.
If you are indeed wondering how to get started, of course you should go on and read this review. Yes, it took me sometime to try out the different sites which claimed to offer the same, a thing which helped me learn that out of the 1o websites I had joined to do the same, 7 ended up being scam while the three you are soon discovering proven that they were legitimate and trusted providers.
Like you know the internet, it is sometimes hard to find out who is scam and who is legitimate. That is why through testing of the different providers just like I did is one way to find out the fact. Scam providers don't live by what they claim while legitimate providers will deliver just like they promise, and which is what the three sites I am sharing in here proved to be.
Product testing is a simple game to those who are committed to doing it. And believe me, providers want to deal with genuine people who won't hide anything discovered be good or bad about the product, and which is why they are ready to pay you just to tell them what exactly is all about their products.
In brief, companies will send you their newly manufactures products, you will test them depending on their usage and give feed back after anything you discover. You will simply be paid to share your info discovered from the free product received. Below are the top 3 free product testing websites which will pay you in 2019.
1. Usertesting.com – Highly rated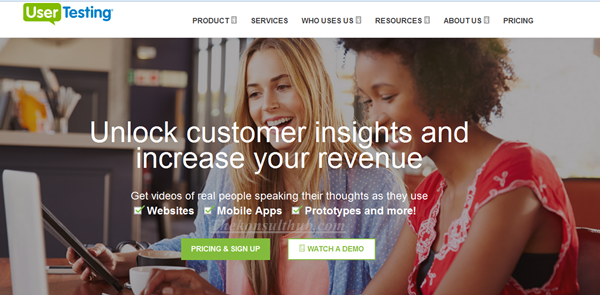 Usertesting.com is a highly rated and trusted service provider. How it works is very simple and user friendly. It only takes a minute to create membership account at no cost. You are given a test review which upon successful completion grands you access to different reviews which are sent to you from time to time. You can test videos, audios, websites, applications and etc. You can paid directly into your PayPal account.
2. Producttesting.uk.com – Highly rated
If you are ready to become a 'a product tester, mystery shopper or secret diner", this is what is exactly you get involved in when you join Producttesting.uk.com. One interesting fact is that you join free, take a look at the how it works guide, get products to test and get paid. Just imagine how you get an item just like that and earn out of using it. They also have an affiliate program which you can join and even earn more.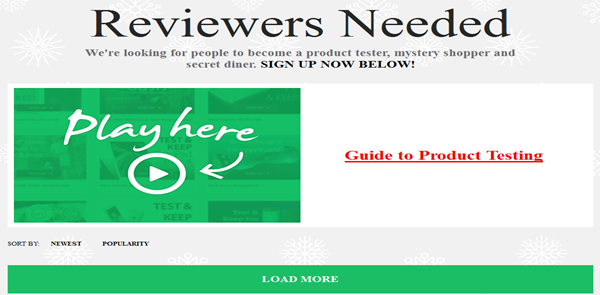 3. Toluna.com – Highly rated
Toluna.com is one of the leading product testing websites not only in the UK but anywhere else they work. You are allowed to join for free, go to rewards and testing area. Apply to receive the product you want to review and if successful, you will be give the product.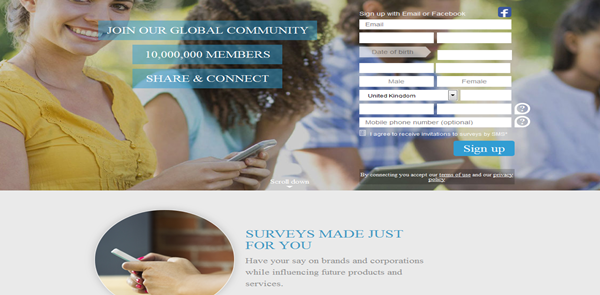 From my own personal understanding, testing products, goods, items and etc is more than that. It involves real feeling of what you are involved in and giving feed back and recommendations where necessary. When I received a mobile smartphone to do the same, I found out something which was weird. This device never allowed Bluetooth connection regardless of what one did.
I wrote a feedback just exactly as I had seen and the manufacture told me how all reviewers had said that, meaning that if I had lied, things would have been different. Understanding what the manufacture wants to know is key to successful feedback since it helps in making changes if any in addition to helping one know what to do next..