4 Things You Didn't Know Which Bluetooth Can Do

In this post, you will discover the 6 things which you didn't know which Bluetooth can do. And yes, many people simply talk about it, just like many of us know how it is simply a technology which allows communication between supported devices in shorter distances and wireless. Backed by the different articles like you will discover below, Bluetooth technology has gone far much better than you can imagine. Discover the 6 things below.
Making a coffee, grinding beans and pumping water right from your Bluetooth supported smartphone
This sounds crazy right? But it's a fact. In an article posted on Fortune.com titled "Is This Bluetooth-Enabled Smart Coffee Maker Worth $2,500?", Stacey shared how she was drinking a decent cappuccino made by a coffee made automatically by the Saeco GranBaristo Avanti machine which communicates with her phone and tablet. Additionally, this Philips made machine has capacity to do more than a thing and all through this wireless technology with its own app installed on your device.
Since the coffee maker connects via Bluetooth you have to be within fairly close range of the machine, although I was able to get the machine to brew a cup of coffee while I was about 50 feet away upstairs in my bedroom.
Playing music through Bluetooth speakers both indoors and outdoors
Leave alone the Bluetooth headsets, I am talking about those indoor and outdoor speakers you might have seen on sites like Amazon.com. Through the same wireless technology, you don't have to play your phone music through your phone speakers. You simply need to connect any kind of supported speakers eg the SoundPal F2 Portable, CINEYO(TM) Ultra-Portable Wireless, OontZ Angle 3, SoundBot SB571, Waterproof Sport Speaker, Shower Speakers, DKnight MagicBox II and any other of your choice by way of adding your speaker in connection mode and you are done.
Unlocking padlocks from a far distance
Yes, you have read it right. Bluetooth technology allows you to unlock a padlock when you are in a supported range. This means that there is no more need to worry about lost keys, jammed locks and etc. These locks have are keyless, automatic and comes with an app which allows one to remotely unlock the padlock from far when a button is pressed. Most of them are made by well known providers including but not limited to Noke FNAPS Padlock, iBluLock, Master Lock, Quicklock, Ivation and very many others. I reviewed them. I am sure you now know about this technology as well.
Hands-free Communication while driving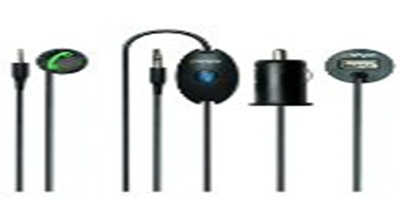 There are bluetooth devices which are meant for your car. And yes, the likes of iSimple ISBT52 can be added in your car and help you enjoy a better calling experience while on the go. This means a no destructive drive and which helps on keeping you safer on the road. The iSimple ISBT52 for example uses the most advanced form of technology which is available today, and is compatible with Apple, Android and Windows smartphones and tablets.
Like you never had thought of, Bluetooth has very many things it can do through its wireless technology. You can always read more on what's new with regard to technology and all other stuff right here.