DesignEvo Online Logo Maker Review- Make a Logo Design in Minutes!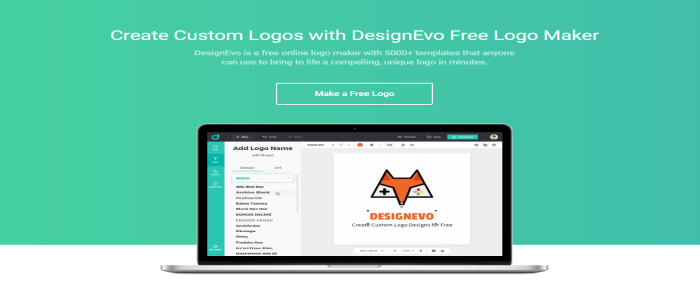 Logo is an important part of branding, and it can be expensive if you approach a professional designer or agency for help. Fortunately, designing a logo is easy and even effortlessly when you use DesignEvo Online Logo Maker. It is a web-based logo design tool that helps you easily create custom logo designs. There is no learning curve and it's just enough as long as you know how to use a computer.
How Does DesignEvo Online Logo Maker Work?
With DesignEvo Online Logo Maker, logo design is just a breeze. Once you click "Make a logo for free" button from the homepage, you will be presented with a huge collection of logo templates. There are more than 5,000 logo templates in various categories, such as Business, Technology, Education, Animal, Art, Food and so on. Browse around the template by category or type some keywords into the search bar to find a logo you like.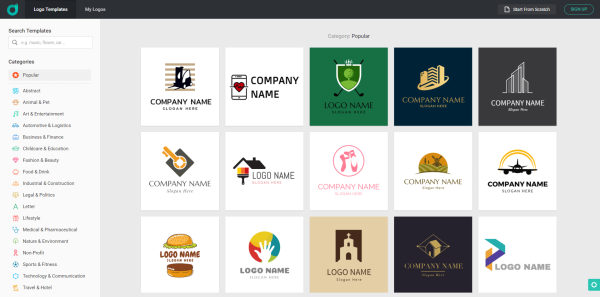 After the template is chosen, it may ask you to enter the logo name and slogan. You can skip this step if you want to. Then you will see the editor where you can manually tweak every small detail of the template to make it your own. The editor comes with a clean UI and is very easy to use. With simple clicks and drags, you can move parts around, rescale graphics, change color, curve texts, manage layers, etc. Beyond that, you can find millions of qualified vector icons, 100+ stylish fonts, and various shape overlays.
A smart feature that DesignEvo offers is the preview mode. It gives you some example previews of where logos will often be used, such as on a business card, website page, wall, T-shirt, and several others.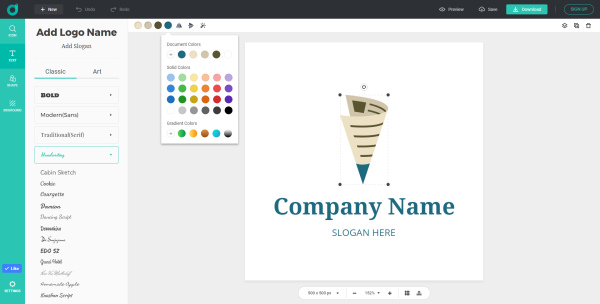 All set? Then you can move to save your logo project in the cloud in case you need future editing. To save the project, you will need to login in or register for a free account if you don't have one. Then click the Save button at the top right menu, your logo will be instantly stored in your account.
If you only need a basic logo for online uses, DesignEvo would be your perfect choice. It comes with a free plan that enables you to download your logo in 500px format free of charge. It is good enough for most uses, but if you need high-res vector formats, print ready files, and copyright ownership, you can go for its paid plans. The price is one-time based and offers 7-day money back guarantee.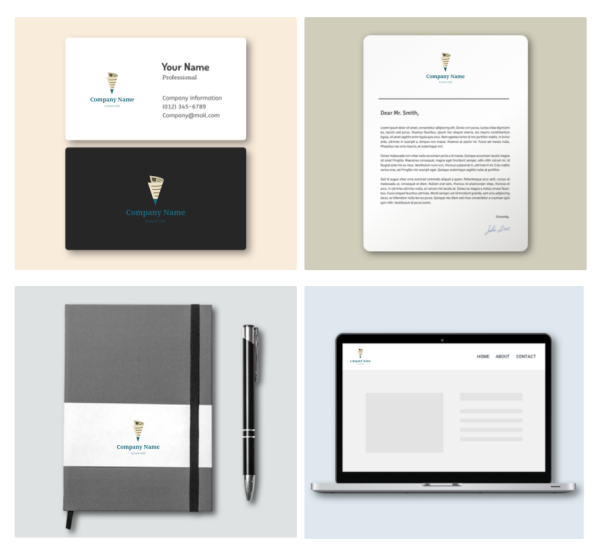 Additionally, so many free and paid similar services online can be  found online well as what matters is the benefits which each one offers. If you are looking to create a logo for your company? Try an online logo creator today, in addition to the many others available eg wix, logomaker, tailorbrands and etc.
Conclusion
If you are looking for a fast and cheap way to get a good quality logo design, DesignEvo Online Logo Maker is definitely worth a try. It runs quick and the inbuilt templates, icons, and fonts are in great variety. With a few clicks and drags, you can create a standout logo with superior quality. So the next time try DesignEvo Online Logo Maker first before reaching out to a designer.