How To Hide/Remove/Delete Powered By Blogger Attribution

Powered by Blogger is an attribution auto link which is added on every blog running on Google's "Blogger" aka Blogspot. This link shows that the site or website was created using the above, and gives a direct link back to the provider. In this tutorial, I am sharing with you how you can temporarily or permanently hide, remove or delete this attribution.
While you are able to follow the simple steps and procedures below to hide or remove the "powered by blogger" attribution, the fact is that following the same way and reverting the changes will help you put or add this link back on your site just in case you want to do so. This tutorial is part of the "Blogger blogs" customization's running under a series, and is done at your own risk. It is recommended that you first do a backup of your template so that just in case things don't go well, you can easily revert instantly.
How to hide/remove/delete powered by Blogger attribution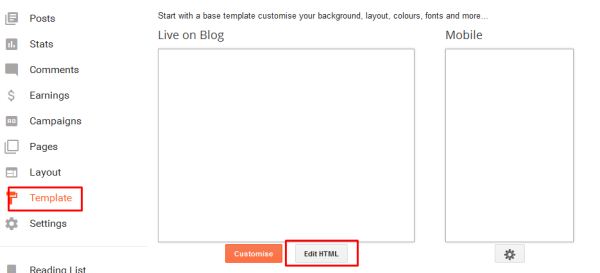 1. Open Template and click on edit HTML.
2. Press keys CTRL + F, paste the word Attribution and hit enter.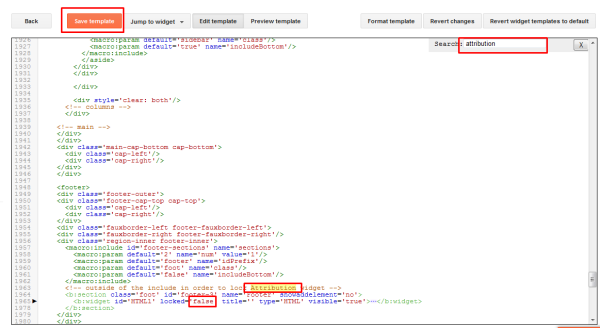 3. Replace "true" with "false" after locked and click on save Template.
Reload your Blog homepage or post page and you will see the powered by Gone. The next step is to entirely remove or the "attribution" widget and you can go about this by following the procedures below. Click layout, scroll to attribution widget, click on edit, select remove, confirm and you will be done. It is very simple and easy just like that.